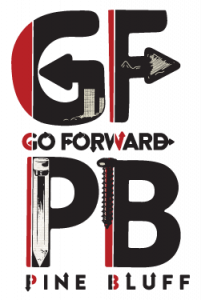 We have GREAT news! Go Forward Pine Bluff submitted a grant application to State Farm Neighborhood Assist to go towards a Merrill Center kitchen remodeling project. This grant is for $25,000 and we have been selected as a Top 200 finalist.
So what does that mean? That means we need help from everyone!!!!
The next step to take is to VOTE. U. S. residents who are 18 years or older with a valid e-mail address can vote up to 10 times per day beginning at 12:00:01 ET on August 15th through 11:59:59 pm on August 24. Voters need to go to NeighborhoodAssist.com to vote.
We are sharing this with you now before voting begins. We are so excited and want to win this grant for a worthy cause!!!
Please share this information with everyone on your contact list. Remember, the only qualifications to vote is to be a U.S. resident and 18 years old!!
Thank you in advance and I hope to be able to share more good news on September 25th when the announcement of winners is made!!!!
Did we forget to mention that the winners will be by POPULAR vote??? That means we need you to vote everyday between August 15 and August 24 AND to contact all your friends to do the same.
 
Thank you for your support!!!