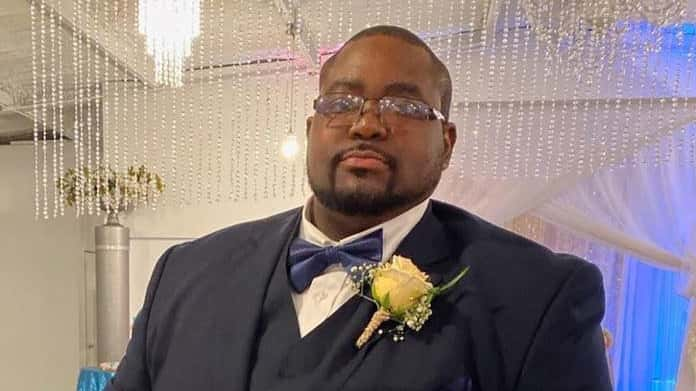 Go Forward Pine Bluff has announced the hiring of Tavante Calhoun as Quality of Life Coordinator.
Go Forward Pine Bluff CEO Ryan Watley told DeltaplexNews.com that Calhoun has been a volunteer for the organization, but due to a grant from the Rural LISC initiative Calhoun will be able to be compensated at times for his duties.
"Go Forward Pine Bluff received a grant from Rural LISC to support quality of life initiatives, and Mr. Calhoun has accepted the role that we have initially articulated to him with the understanding that it may increase or decrease," said Watley. "We are aligning his duties to be in compliance with the grant and his compensation will be predicated on how well we can accomplish this. When duties and responsibilities are not in compliance, he has agreed to continue being a volunteer."
Watley said that the way Calhoun conducts himself aligns with the culture that Go Forward Pine Bluff has established since its inception.
"His outlook on being in a position to make a difference in this community aligns with the culture of our staff, board members, the 100 citizens that started the initiative and those that understand what it truly takes to bring about positive change," said Watley. "You simply cannot place an equivalent value to the difference Mr. Calhoun has and will continue to make in Pine Bluff. He is a leader, team player and visionary. We are lucky to have him."
Calhoun told DeltaplexNews.com that he is excited for the opportunity to do more for Go Forward Pine Bluff.
"I'm excited about the opportunity to be able to support Go Forward," Calhoun said. "I've been in a volunteer capacity since it's inception, so there's more to do and more responsibility to take place. With this being an opportunity that was available to me from my past commitments I agreed to continue in that capacity, and just take it to a greater level and another height."
In the past, Calhoun has assisted with Forward Fest and the King Cotton Holiday Classic basketball tournament. He spoke about some of the new assignments he will have with his new position.
"The biggest dynamic would be more to the effect of keeping up with the records and the history of the events that are taking place," Calhoun said. "A lot of the information that we gather as far as keeping track of attendance, keeping track of who we make contact with as far as the vendors and things of that nature will be a lot of the bigger things. It will be more in the realm of keeping up the specific details of the events and, of course, continuing to make the efforts to plan for the future."
He also spoke about what it means to him to be a part of an organization that is working hard to help revitalize Pine Bluff.
"I will tell you that since I was a young fella, I've always had the thought process of making efforts to be a servant to others, so Go Forward just allowed me to be more of a servant, if you will," Calhoun said. "With the efforts that Go Forward is making in making a larger impact in this area I wouldn't dare not take advantage of that effort. Just having an opportunity to be a part of that makes me feel good. Just know that weather it is Go Forward or any other entity that is making efforts to improve Pine Bluff I want to do all I can to help promote those things and help those things to grow and mature and come to fruition."
Calhoun also said that despite negative things that are said about Pine Bluff he believes great things are to come for the city.
"I truly believe that in spite of all of the things that have taken place and all of the negativity that has fallen upon our city in the past I do believe we are on the cusp of great change," Calhoun said. "I think we are on the cusp of great progress. If we will just keep our eyes and our ears and our minds looking forward to the future and towards better days, I think we are going to be just fine. We have to be careful about getting down when it comes to negativity because it is never going to go away completely, but we just have to keep our eyes, our ears, and our minds looking forward to the next best thing and helping Pine Bluff be the best it can be."