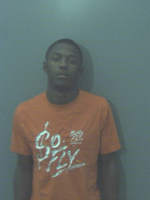 Formal charges have been filed against four Pine Bluff teenagers accused of murdering two other teenagers in June.
Prosecuting Attorney S. Kyle Hunter charged Dontarrius Brown, 18, Jermaine Jackson Jr., 18, Carl Turner Jr., 18 and Trevonte Langrell, 17, with two counts of capital murder stemming from the deaths of Keandre Johnson, 17, and Kelvonte K. Trammell, 17, on June 21. In addition, each was charged with 17 counts of committing a terroristic act.
All four are being charged as adults and will be held without bond.
The shooting occurred in the 2400 block of South Fir Street, and video from the scene, as well as witnesses, indicated that three men got out of a grey Mercury Grand Marquis carrying rifles and shot at the occupants of a red Honda. Those occupants were identified as Johnson and Trammell.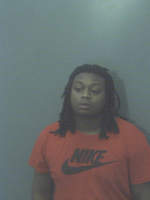 Johnson was pronounced dead at the scene; Trammell was taken to Jefferson Regional Medical Center in a private vehicle and was pronounced dead there.
Video from the area showed a white Dodge Charger heading toward 24th Avenue and Fir Street with the grey Mercury Grand Marquis going in the same direction. Three subjects were seen walking west on 24th Avenue from the same area where the Dodge Charger was last seen. The video showed the red Honda being shot at, and as the Dodge Charger backed up, three subjects tried to get in it but were unsuccessful.
Police said the video also showed the Mercury Grand Marquis backing up and three men running toward it. There were no passengers in the car when it backed up, but when it was seen leaving the area, there were several other people in the vehicle, which police said was driven by Jackson.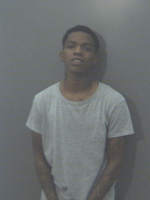 Trammell and another gunshot victim, who was not identified, arrived at the hospital in the Dodge Charger, which police later learned was stolen. Officers located a black backpack containing three handguns on the front passenger side floorboard. One of those guns had been reported stolen.
Three juveniles, Delvion Taggart, 16, Vincent Tyler Jr., 17, and Carl Sharpe, 16, along with Deondrick Clark, 20, who, at the time of the incident, was out on bond after being charged with capital murder in the December 2017 shooting death of Willie Oglesby Jr.
Oglesby's body was found lying in the middle of the street in the area of West 29th Avenue near Hazel Street.
Because of the pending charges, bond for Clark was set at $100,000, cash only, and bond for Taggart, Tyler and Sharpe, who were charged as adults with theft by receiving, was set at $10,000.