By Ray King
Formal charges have been filed against two teenagers accused in the shooting death of a man inside an apartment in the Dollarway area in March.
Prosecuting Attorney S. Kyle Hunter has charged Karizma Fisher, 18, of Monticello and Ke-Untae Shelton, 18, of Pine Bluff with capital murder and aggravated robbery stemming from the death of Leoncio Flores on March 12.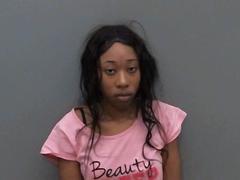 Flores was found face down inside an apartment at 2402 McConnell Circle with an apparent gunshot wound to the head and was pronounced dead at the scene.
During the police investigation, detectives found a video that was recorded a short time before police were called about a shooting and a female, later identified as Fisher having a conversation with Flores could be heard. About 13 minutes into the video, you can hear several males come into the apartment and demand items from Flores. There is the sound of several slaps, then a single gunshot followed by someone yelling "oh shit."
Fisher was located on March 19 and during questioning said Flores had picked her up at her residence in Monticello and brought her to Pine Bluff and said she called her cousin to pick her up. Instead of the cousin coming to get her, several males showed up in a silver Mustang and one of them got out of the car with a handgun. She said the males went into Flores apartment and several minutes later they came out and she was dropped off in the area of Howard Drive.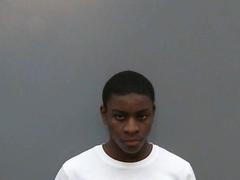 When Shelton was questioned, he said a friend of his got a text from Fisher saying that Flores had been beating her and raping her and asking them to come get her and kill him. Shelton said he went to the apartment with three other males with the intent to rob Flores. He said one of the other males slapped Flores and then one of the males shot Flores in the head and he yelled "oh shit." He said they all for into the silver Mustang and they left.
Fisher and Shelton are being held without bond at the adult detention center and if convicted of capital murder, would be sentenced to death by lethal injection or life in prison without the possibility of parole. The case was assigned to First Division Circuit Judge Alex Guynn.