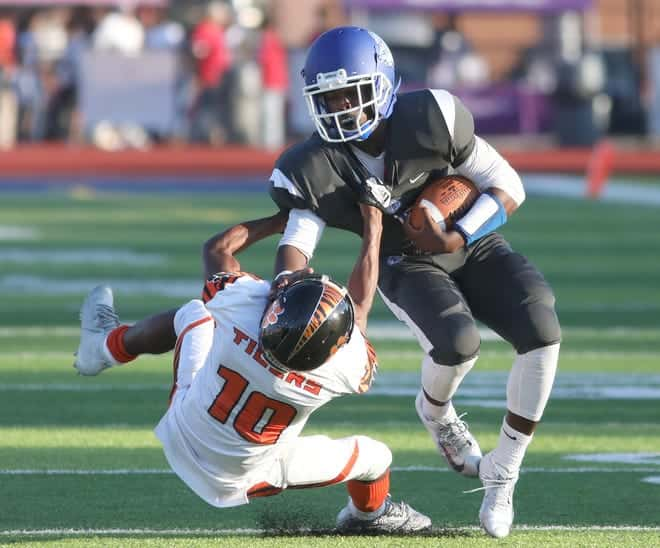 Quarterback Daniel Ingram, who had committed to walk on at Cincinnati, has announced he has changed his mind about staying close to home, and will attend the University of Arkansas at pine Bluff.
The 5-foot-10, 202-pound Ingram initially signed a national letter of intent in February to play running back for Cincinnati but will not take advantage of a full ride scholarship from the Golden Lions.
I Am Now Decommitted From The University Of Cincinnati And Committed To The University Of Arkansas Pine Bluff🦁 @WithrowTigers @kalijones1 @UAPBLionsRoar pic.twitter.com/qzq4YW7YL0

— Daniel Ingram (@Daniel6Qb) July 4, 2020
He was a first-team All-Eastern Cincinnati Conference selection at quarterback for Withrow High School in 2019. He threw for 1,195 yards and seven touchdowns. On the ground, he rushed for 857 yards and 10 touchdowns.
In his junior season Ingram was named Cincinnati Metro Athletic Conference player of the year for Woodward High School. He passed for 1,160 yards and rushed for another 944 that season. He totaled 26 total touchdowns.
Ingram's announcement to attend a Historically Black University came hours after Makur Maker, a five-star forward who could be bound for the NBA after one year, stunned the college basketball world when he announced that he would play at Howard University, a Historically Black College in Washington, D.C.