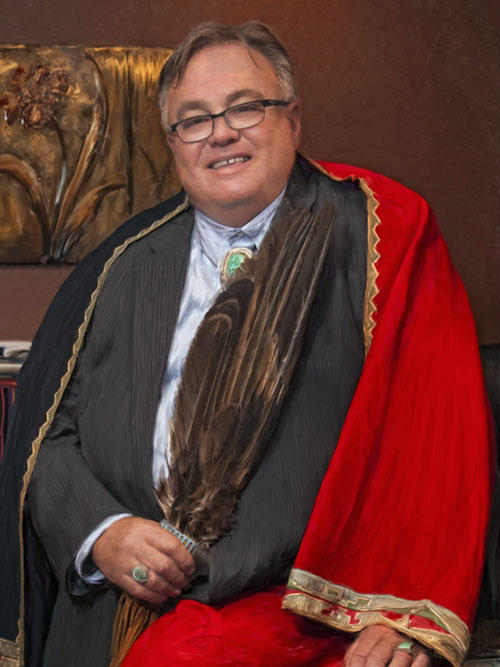 By Deseray McKinzy
Former Quapaw Nation chairman John Berrey and former secretary treasurer Tamara Smiley-Reeves have been hit with criminal charges ranging from attempted embezzlement, conspiracy and abuse of office to improper gifts to tribal officials or employees..  These charges were filed in Quapaw Nation Court on Friday, included were 18 total indictments, each carrying up to three years in prison and a $15,000 fine.
According to the Quapaw Post, the occurrences took place between April 2014 and July 2020.
The allegations have nothing to do with Saracen Casino and Resort in Pine Bluff, gaming operations or any of the current management.
Included in court documents, Downstream Development Authority, or DDA, Saracen Development, and the Quapaw tribe are alleging that combined the defendants received salaries and bonuses upwards of $7.3 million in bonuses and raises without approval from the Quapaw business committee. $4 million included "success fees" from the DDA, the tribal nation's development arm that raised money for their casino and resorts in Missouri, Oklahoma, and Arkansas. The DDA has since been dissolved and employees named in the court document no longer work for the Quapaw.
Court documents also showed how some of the defendants took advantage of Quapaw gaming operations by taking $10,000 from the casino cashier, receiving free meals and alcohol in excess of $100,000, spa treatments totaling more than $75,000, and making purchases of more than $50,000 on DDA credit cards. Berrey is also accused of taking artwork from the DDA.
During last fall's General Council meeting, figures from an audit were presented to citizens of the tribal nation during their annual gathering to discuss tribal nation business. Innovative Gaming Solutions, an auditing firm based in Missouri, showed that Berrey independently received more than $17 million in bonuses. An initial court appearance is set for May 6.
The charges were filed in Quapaw Nation Court on Friday, one day before citizens could officially declare their candidacy in the upcoming election for the Business Committee. Berrey, a 20 year incumbent, was defeated last summer by Joseph Tali Byrd and Guy Barker.
Berrey declared in a private Facebook group he moderates that he intends to run for the position of vice chair.
"I'm going to run for vice chairman," he wrote last Friday.