Etamar Bhastekar Wins National Pole Vault Title In Israel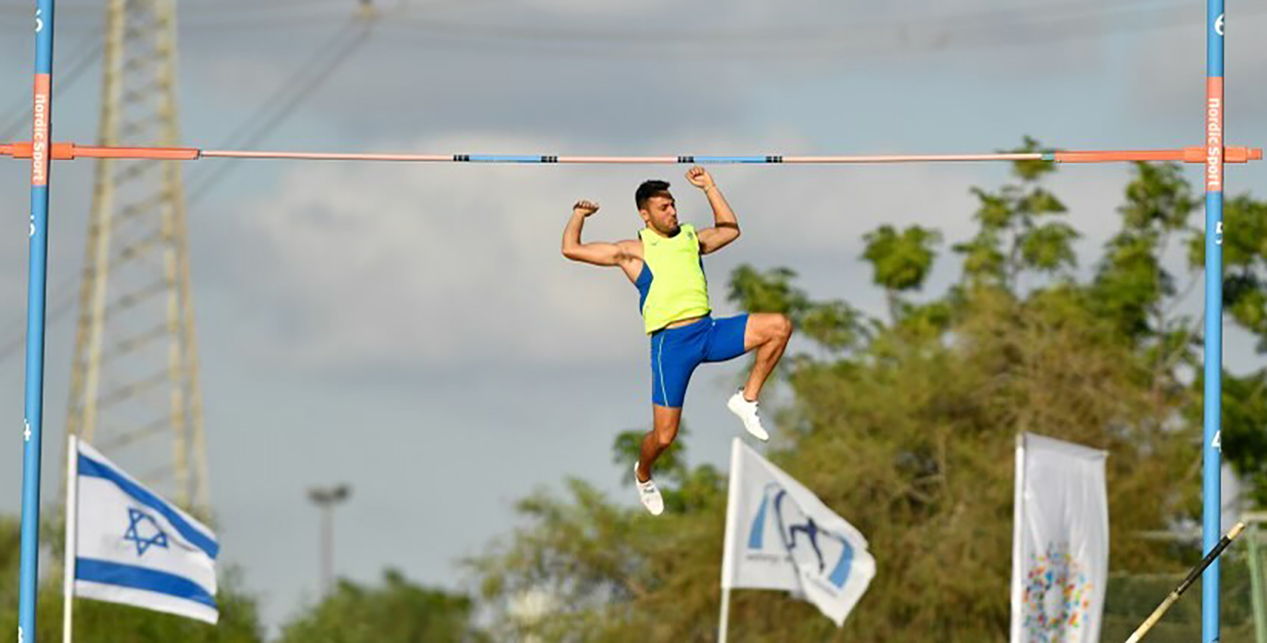 SHAWN PRICE
TEL AVIV, Israel – Razorback Etamar Bhastekar returned home for the Israeli National Championships and claimed the pole vault title with a clearance of 17-6 ½ (5.35) to match his best outdoor mark of this season.
"It was nice to compete at home after almost two years," noted Bhastekar. "I felt ready to jump high and I know it will come soon. In the past I've been consistent on the 17-3 bars and now I'm consistent on the 17-6 height. 18-feet is around the corner, and I know I can do it if the conditions permit."
In the competition, Bhastekar cleared 17-6 ½ on his first attempt after getting over 17-0 ¾ (5.20) on his second attempt. He then had three attempts at 17-10 ½ (5.45).
This season Bhastekar improved his indoor career best to 17-8 ½ (5.40) in winning the Wooo Pig Classic at Arkansas, and outdoor best three times to 17-6 ½. Both performances rank No. 5 on the UA all-time indoor and outdoor lists. He also cleared 17-6 ½ in earning a bronze medal at the SEC Outdoor Championships.
Up next for Bhastekar are the European Athletics Team Championships in Stara Zagora, Bulgaria, and then the Balkan Championships in Novo Pazar, Serbia.
Competition in the European Athletics Team Championships take place June 19-20. Israel competes in the Second Team event along with Bulgaria, Denmark, Hungary, Iceland, Latvia, Lithuania, Slovenia, and Slovakia.
Razorback teammate Kristoffer Hari will represent Denmark in the competition, racing in the 100m and 4×100 relay. In the women's portion of the meet, Arkansas alum Tina Sutej pole vaults for Slovenia.
The women's pole vault will be held on Friday with the men vaulting on Saturday. Hari competes in the 100m B race and the 4×100 relay on Friday.
The Balkan Senior Championships will be held June 26-27.