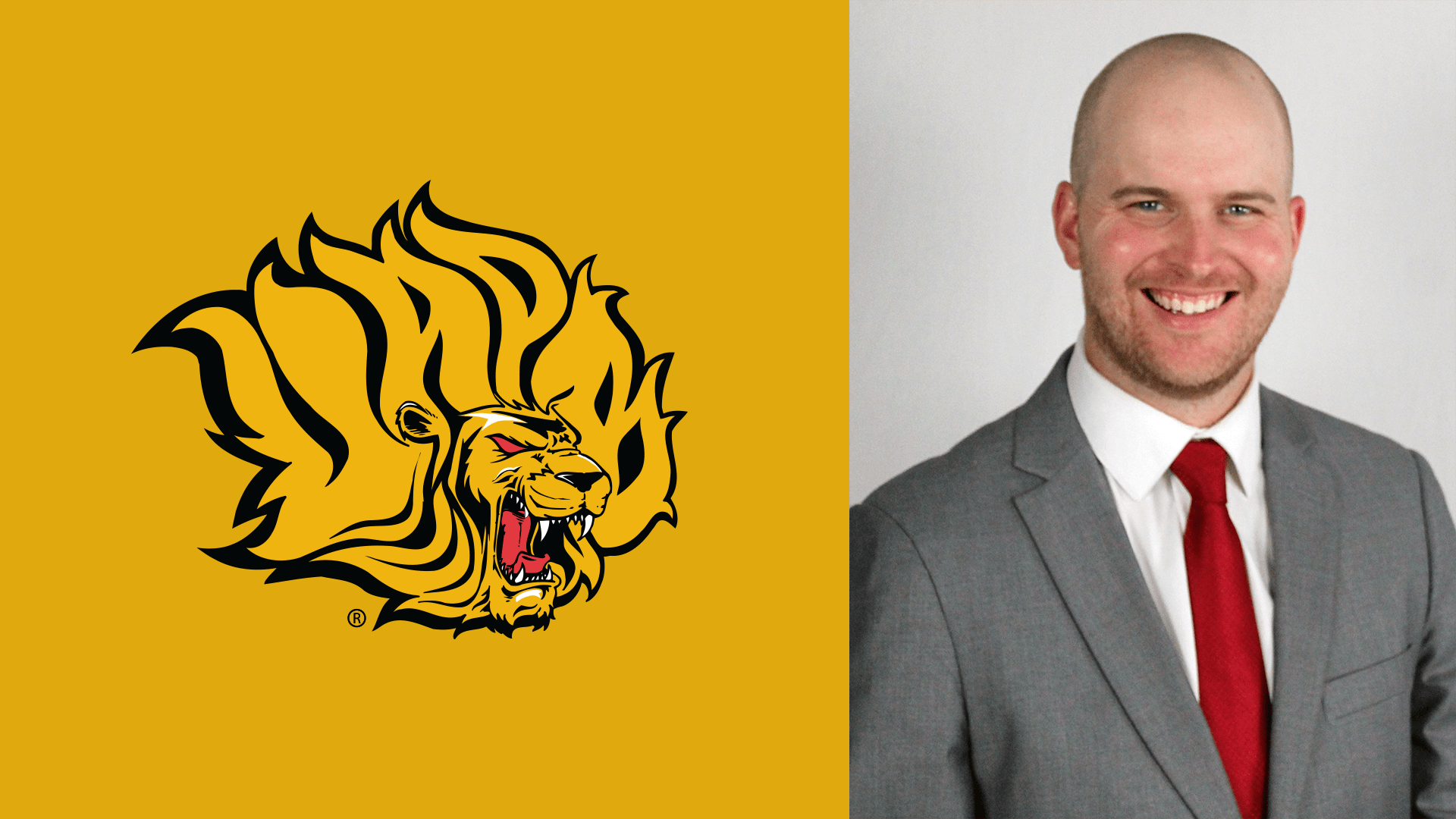 PINE BLUFF, Ark. – The University of Arkansas at Pine Bluff has named Erik Solberg as head women's soccer coach.
Solberg brings extensive experience to UAPB, having been a college student-athlete as well as coaching on the high school and collegiate levels.
"We are excited to bring someone with Erik's talent and experience to lead our women's soccer program," said UAPB Vice Chancellor / Director of Athletics Chris Peterson. "With Erik's experience as a Division I student-athlete, and having coached at the Division I, II, and III levels, he knows what it takes to build successful programs, and we look forward to him doing the same for UAPB Soccer and the Golden Lion Family."
Solberg comes to Pine Bluff from Northwestern Oklahoma State, which saw the program more than double its win total in Solberg's only season there in 2019, leading the Rangers to their highest win total since becoming full NCAA Div. II members in 2015 and scored the most conference points since 2004.
"I am very excited for the opportunity to lead the UAPB soccer program," Solberg said. "I'd like to thank the university for entrusting me with this privilege and giving me the chance to coach this team.  I'd like to thank my wonderful wife, Shelby, for always believing in me and encouraging me in everything we do together. I would also like to thank my family for their constant support, and everyone at Northwestern Oklahoma State University.  I am ready to hit the ground running and get to work. I will work tirelessly to make sure the UAPB community is proud of the team we become both on and off the field, and I will strive daily to build our program to a championship level."
Prior to that, Solberg spent three seasons at East Texas Baptist where he was 27-21-7 as the head coach. In 2017, he led the Division III Tigers to a program record 13 wins, including an upset victory over NCAA Div. I Alcorn State. Before his time at ETBU, Solberg was an assistant coach at East Central University (2014-16). He also was as a volunteer assistant for one season at Nicholls State while also serving as the head boys' soccer coach at Ponchatoula High School (2013-14).
Solberg holds an Advanced National Diploma and National Diploma with the United Soccer Coaches (formerly the National Soccer Coaches Association of American), as well as certification with the National Federation of State High School Associations. He worked with Skyhawks, Inc. as Camp Director for two years, and has worked various soccer camps including at Oklahoma State, Wisconsin, Oregon, Nicholls State and ECU, as well as with FC Dallas.
Solberg is a graduate of the University of Mississippi where he obtained a degree in Liberal Studies in 2012, and earned a Masters of Education with a concentration in Sports Administration from East Central University in 2015.
A native of Arlington Heights, Illinois, Solberg was an athlete at Ole Miss, competing at the varsity level on the track and field and cross-country teams, scoring for the Rebels at the 2009 Southeastern Conference Cross-Country Championships. He was named to the Southeastern Conference Honor Roll in 2009-10, and during a season of graduate eligibility at NCAA Div. I Southeastern Louisiana, he was named to the Southland Conference Honor Roll.
Solberg is also skilled away from the sideline as a violinist, playing with the Lafayette-Oxford-University Orchestra from 2009-11.
He and his wife Shelby have a son, Hayes.