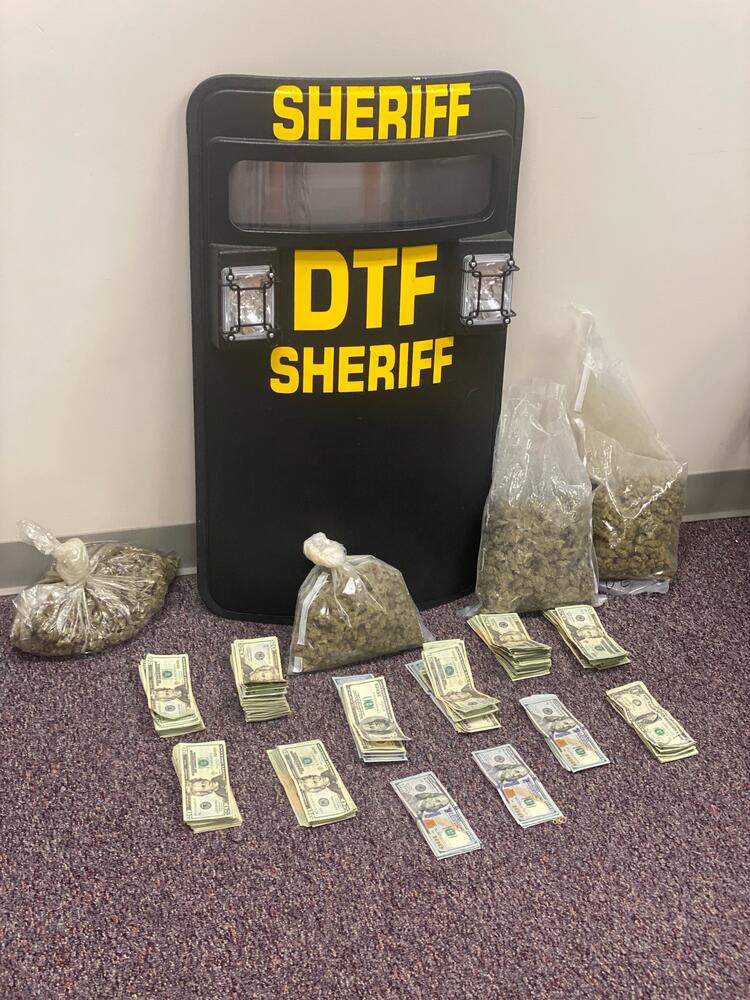 At approximately 3:30 p.m. on February 8, 2022, Tri-County Drug Task Force Sergeant Courtney Kelly and Investigator Joseph O'Neal were patrolling in the area of West 28th Ave and Fir Street in Pine Bluff when they saw a black male who was later identified as Marcus Holley driving a silver colored Nissan Maxima and observed that he was not wearing a seatbelt in violation of Arkansas law.
The DTF Investigators initiated a traffic stop at West 29th Ave and Ash Street where Holley attempted to evade them by driving into the back driveway of a residence.

Holley then got out of the vehicle and attempted to flee with a large black trash bag. 
He was quickly approached by the Investigators who advised him to stop and show them his hands.  He was detained without further incident and upon further investigation the Investigators located approximately four (4) pounds of high-grade marijuana inside of the trash bag. 
The Investigators also located $11,187.00 of U.S currency inside of a backpack inside the vehicle that Holley was operating. 
Holly exercised his right to an attorney.