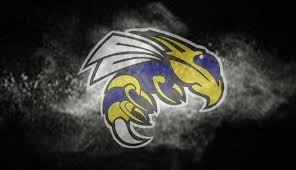 Deltaplex Radio is excited to announce we will be your official radio home of Sheridan Yellowjacket football during the 2020 football season.
Sheridan Yellowjacket football will be aired on Oldies 101.3 FM each Friday night during football season. Veteran radio and sports journalist and Sheridan resident Luke Matheson will provide play by play along with former NCAA college football player Liam Jackson as color analyst.
Additionally, Deltaplex Radio will host a show each week that will feature new Sheridan Yellowjacket head football coach Larry McBroom.
An online stream of the game will also be available for Yellowjacket fans at www.DeltaplexNews.com. Simply visit the website, then click the "Listen Live" link below the Oldies 101.3 FM logo at the top of the page.
Advertising spots during each Friday night broadcast will also be available for local businesses. Email [email protected] for more information on our advertising packages.
Thank you for your support of Deltaplex Radio, your radio home for Sheridan Yellowjacket football!