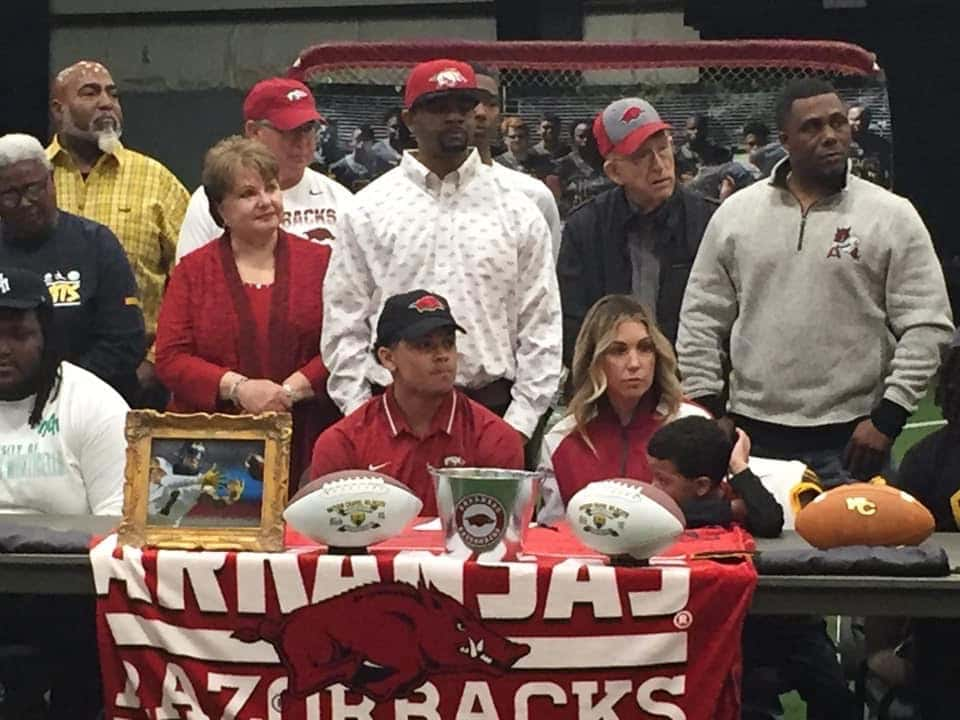 Several Deltaplex area athletes signed to play collegiate football for numerous programs across the country.
In the metro area Dollarway, Pine Bluff, Watson Chapel, and White Hall all had young men sign.
Dollarway: Kavreon McGown signed with Hutchinson Community College.
Pine Bluff: Xavier Turner signed with ASA Miami ( Fla.) JUCO.
Watson Chapel: Kevin Compton signed a Preferred Walk On (PWO) agreement with the University of Arkansas. Anthony Newman signed a PWO with UAPB. Tolliver Hunt signed a scholarship with UAM.
White Hall: Jaxson Sanders signed a scholarship with Grambling State.
Other Deltaplex area athletes who signed include:
Chris Harris – Dumas – PWO at Arkansas
Jamarian Kennedy – DeWitt – Arkansas Baptist
Seth Courtney – DeWitt – PWO at Arkansas State
Travarus Shed – Drew Central – Arkansas Tech
Vincent Steppes – Warren – Arkansas Tech
Cameron Jackson – Woodlawn – Henderson State
Ross Lisemby – Woodlawn – Henderson State
Jax Gasaway – Star City – Ouachita Baptist (Arkansas State transfer)
DJ Johnson – Hamburg – SAU
Kaden Brewer – DeWitt – PWO at UAM
Bradley Haynes – DeWitt – PWO at UAM
Jarius Daniels – DeWitt – PWO at UAM
Terence Ticey – DeWitt – PWO at UAM
Carter Hawkins – McGehee – UAM
Justin Stokes – Crossett – UAM
Adam Fonville – Star City – UAM