The Delta Rivers Nature Center will host "Boo on the Bayou" for the 16th year, according to the Arkansas Wildlife weekly newsletter. The program will be held Friday, October 26, 2018 and Saturday, October 27, 2018 from 6:00 to 9:00pm.
The event is always popular with about 5,000 people attending each year, according to Jason Hooks, director for the nature center, a program of the Arkansas Game and Fish Commission.
"Boo on the Bayou and Spring Break week are the two biggest draws we have during the year outside of our regular programming," Hooks said. "They're great ways to get people to the center to learn more about the outdoors and enjoy some quality time with friends and family."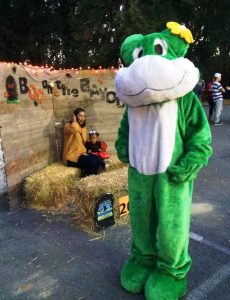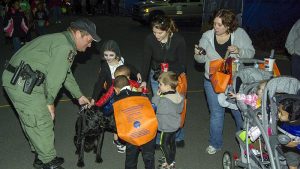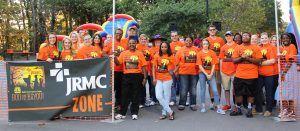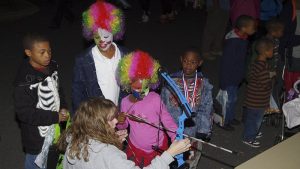 The nature center's interior recently reopened after a month of maintenance and school groups already are coming in to learn about nature and the outdoors.
"The annual fall event (Boo on the Bayou) will help greet people back to the center," said Lori Monday, education specialist for the AGFC. "We'll have exhibit tables with animal skulls and furs, some live animals and fun games for everyone to enjoy. We also plan to have an inflatable bounce house, archery and BB gun shooting and face-painting for attendees."
Monday said a Jack-o-lantern contest, sponsored by the Kiwanis club, will be held and all entries will be on display on the trail leading to the archery and BB gun booths.
"We'll also have a DJ for music and food trucks available at the event," Monday said. "And admission is free, like always."
Parking is available across from the softball fields, with a bus providing transportation to the front gate. The public is encouraged to wear their Halloween costumes.
Monday says the event's success really relies on the many volunteers needed to operate the booths, activities and exhibits.
"The community has really helped us in the past, and we really appreciate everyone pitching in to make it such a fun event," Monday said. "We're always looking for more volunteers to make it even better. Local businesses or organizations can even volunteer to increase their exposure to the community while they have fun."
Jefferson Regional Medical Center is a sponsor of Boo on the Bayou, according to a news release from the Kiwanis Club of Pine Bluff which is conducting the Pumpkin Trail at the event for the third year. Groups are invited to carve pumpkins. To have their own display, groups need to carve at least 10. To reserve a space for pumpkins, an entry form must be submitted by October 19. Carved pumpkins must be returned to the nature center with a 2″ pillar candle Friday, October 26 from 9:00 to 11:00am.
To learn more about the Pumpkin Trail, call 501.221.2420.  For more information about Boo on the Bayou, visit www.deltarivers.com or call 870.534.0011.