Daniel Gafford Named SEC Player of the Week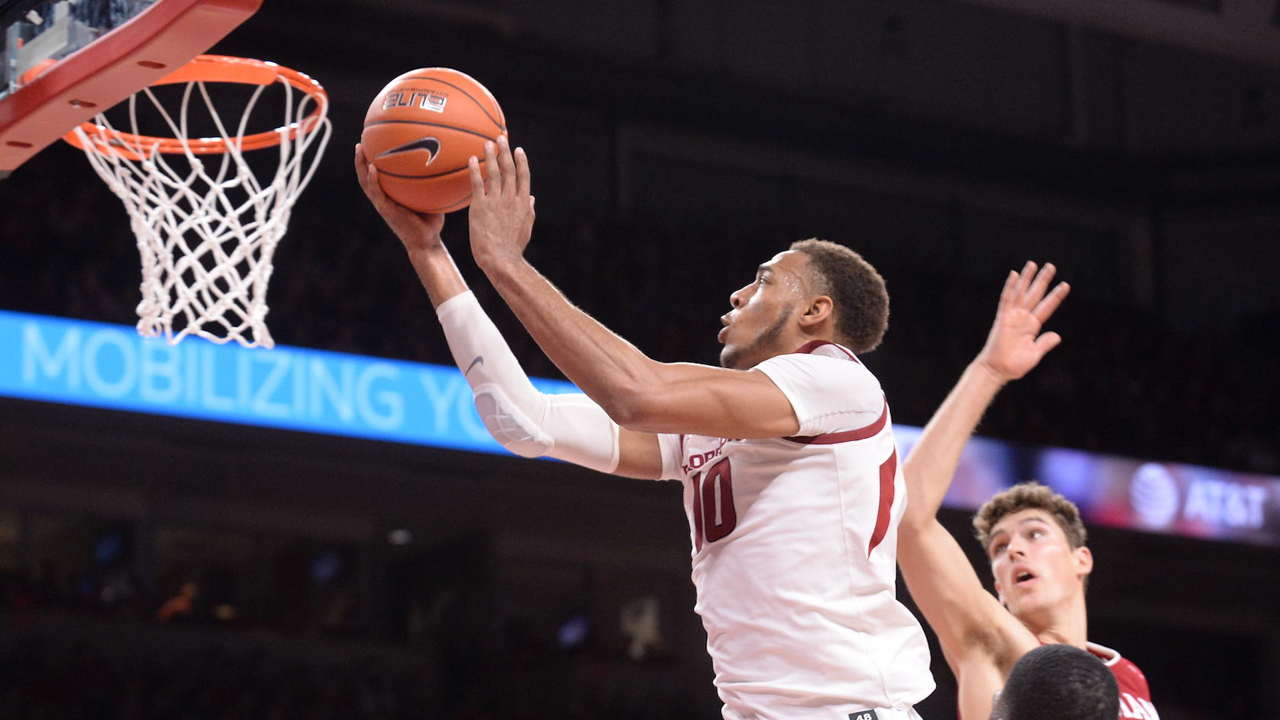 FAYETTEVILLE – After posting career highs and leading the Razorbacks to a win over Indiana, Arkansas sophomore Daniel Gafford has been named the SEC Men's Basketball Player of the Week, the league announced today.
Gafford scored a career-high 27 points and tied his career high with 12 rebounds while adding three blocked shots and two steals. It marked the second time in three games this season the national player of the year candidate has recorded a double-double as he had 20 points and 12 rebounds in the season-opener versus Texas.
Gafford was most effective in the second half, scoring 19 points, grabbing seven rebounds and getting two steals. In fact, he was 9-for-10 shooting in the period while the rest of the team was just 5-of-23 from the field and scored 16 points.
Three times in within the final 11 minutes, Indiana took a one-point lead and, each time, Gafford answered to put the Razorbacks back on top. He additionally broke a 63-63 tie with 5:46 left with one of his four dunks on the evening. In the final seconds, Gafford tipped the ball out after a missed shot that led to a Mason Jones rebound and eventual game-winning free throw with 2.5 seconds left.
BY Mike Cawood