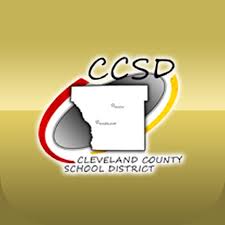 By Ray King
Craig Dupuy, the Superintendent of the Cleveland County School District said Monday his district has seen a lower number of cases of COVID and he is happy about that.
Dupuy was a guest on the Oldies 101.3 morning show and said.
He said the district has a mask policy for students in kindergarten through the sixth grade. There is no mask mandate for students in grades 7 to 12 but masks are "highly encouraged."
Dupuy was also asked about vaccination numbers in the district.
He said 87 percent of the teachers and staff in the district have been vaccinated and some of those who haven't can't be because of outstanding health conditions.
On another subject, Dupuy was asked how the school year has been so far in the district.
He said the current enrollment is 710 to 712 as six students who formerly lived in Louisiana transferred into the district after their home was damaged in the recent hurricane. The district finished the last school year with 692 students.