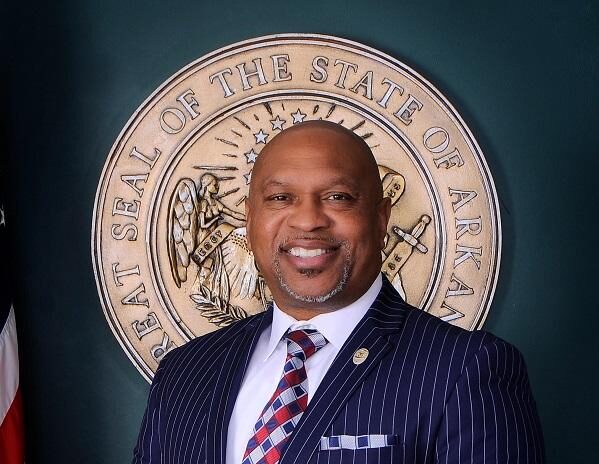 By Ray King
Jefferson County Judge Gerald Robinson on Monday told elected officials that Liberty Utilities failed to upgrade their infrastructure and knew that parts of it were old and when exposed to the extreme weather, the system failed.
He went on to say that the company was aware of leaks months ago and failed to fix them.
That failure to act has resulted in low water pressure throughout the city, which includes county buildings like the courthouse, jail and juvenile detention center.
"The main focus right now is Jefferson Regional Hospital and the other medical facilities," Robinson said. "The biggest priority is to try and get Liberty to take care of them."
He said the county, though its mutual aid agreement has sent water tanker trucks to the hospital to provide water for the boilers but the hospital is currently diverting patients to other hospitals because there is not enough water pressure to flush toilets, creating unsanitary conditions.
Robinson last week issued a disaster declaration for Jefferson County when he said he first became aware of the situation with the low water pressure and he and other city and county officials are meeting with Liberty Utilities twice daily to try and get more information.
In order to flush toilets at the courthouse, Robinson said five gallon buckets will be supplied to county offices and knows that this temporary fix may cause a strain, particularly in offices which have no males working "but it will have to do right now until Liberty Utilities can get the problem fixed."
After being closed for a week because of snow, ice and frigid temperatures the courthouse reopened Monday and Robinson said he made that decision because some offices may be behind in their work because of being closed. He went on to say that he has shifted the hours the courthouse is open to 9 a.m. to 4 p.m. and if the problems with low water pressure are not corrected quickly, will consider other arrangements.
Robinson said the road department is in the process of buying three 500-gallon containers to hold water, one of which will be placed at the jail, one at the juvenile detention center and the third at the courthouse.
"I've reached out to the casino and they're bringing (drinking) water to the jail and they will do the same for the courthouse," Robinson said. Be patient and we will get through this."