By Ray King
A reported domestic disturbance at a residence on NCTR Road Sunday resulted in the arrest of two people accused of battering each other.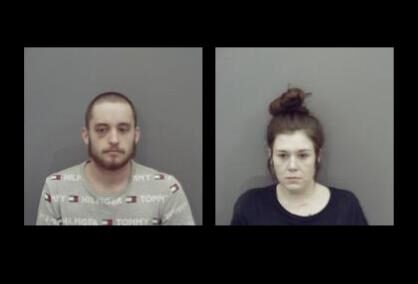 Garrett Noel, 23, and Shana Cooper, 27, who had both previously pleaded guilty to misdemeanor domestic battery in an incident involving each other in December were taken into custody and now face a felony second offense allegation.
Reading from a probable cause affidavit from Sheriff's Lt. Kaylon McDaniel during a court hearing Tuesday, Deputy Prosecutor Caleb Conrad said Deputy Riley Ramirez was sent to 789 NCTR Road where her spoke to both Noel and Cooper, and in his report, detailed the injuries he saw on Noel.
Noel said he and Cooper had gotten into a verbal altercation that became physical and when questioned by McDanel said he did not remember much of what happened.
Conrad said the report by Ramirez also discussed obvious physical injuries to Cooper
When Cooper was questioned, she said the argument began when Noel was trying to find his cell phone and said he struck her and hit her with a broom. She said the physical marks on Noel were from her trying to defend herself.
Pine Bluff District Judge John Kearney set a $1,500 bond for both Noel and Cooper and ordered them to have no contact with each other until the case is settled.,