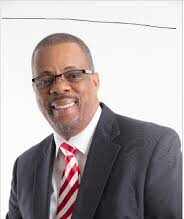 By Ray King
The number of candidates for the position of Pine Bluff Police Chief has been reduced from 31 to nine, with none of the nine being current members of the department.
On Wednesday, City Council member Ivan Whitfield, who retired as police chief before being elected to the council in 1998 told Deltaplex News on Wednesday that he has concerns about some of the candidates.
Whitfield was interviewed by Floyd Donald on TalkBack Live and said he has talked to Council Member Glen Brown Jr., who is a member of the selection committee for the chief's position, and was told that the committee will now go through the process of eliminating some of those candidates.
Whitfield also said he has been contacted by at least two individuals who expressed concern about the candidates.
Since current Interim Chief Kelvin Hadley did not apply for the job, Whitfield was asked if there was anyone else in the department who could handle the job.
As a former police chief, Whitfield said his preference would have been someone currently in the department.