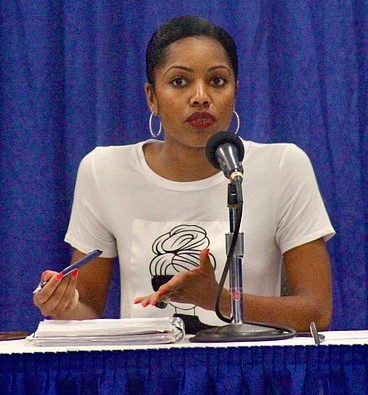 By Ray King
At a press conference Monday, Interim Police Chief Lloyd Franklin Sr., said that his department will be teaming up with Federal Alcohol, Tobacco, Firearms and Explosives agents in an effort to reduce gun crimes in Pine Bluff.
Franklin said his department had been discussing the idea with ATF or several weeks and decided to push ahead after two mass shooting incidents over the UAPB homecoming weekend that resulted in the deaths of at least two people and injuries to at least 12 others.
On Tuesday, Pine Bluff City Council Member Joni Alexander was a guest on the Oldies 101.3 morning show and was asked about the involvement of the federal agency.
Alexander went on to say the issue is guns.