By Ray King
Two Pine Bluff men were arrested Sunday after a pursuit by police and sheriff's deputies. Two handguns, including one that had been reported stolen, were recovered.
Avery Desselles, 39, and Darryl Williams, 37, who both have prior felony convictions, were in a vehicle that police attempted to stop for driving left of center when Desselles, who was driving, began to flee.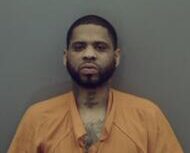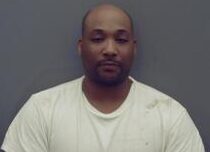 Deputy Prosecutor Jay Gerard described what happened next.
Gerard said sheriff's deputies took up the pursuit which ended at 29th Avenue and Poplar Street. • During a search of the vehicle, a 9mm handgun that had been reported stolen in Pine Bluff and a .22 caliber handgun were found. The 9mm was under the driver's seat and the .22 caliber was in the cupholder.
When Desselles was interviewed, he said he knew the gun was under the seat. He also said he saw that police were trying to stop the car he was driving, and he took off.
Williams was not interviewed.
Gerard said Williams has prior convictions in 2017 and pending charges of aggravated assault and felon in possession of a firearm from 2019. Desselles has multiple felony convictions from Texas.
Because of the pending charges, Judge Kim Bridgforth set a $10,000 cash-only bond for Williams after ruling prosecutors have probable cause to charge him with being a felon in possession of a firearm. A $75,000 secured bond was set for Desselles on probable cause of felony fleeing, theft by receiving, and being a felon in possession of a firearm.