Charges have been filed against a Pine Bluff man accused of shooting another man to death in December.
Daryl Broady, 26, has been charged with first-degree murder and with being a felon in possession of a firearm from the December 17th shooting death of Brandy Crutchfield, 29. Crutchfield was shot on the parking lot of the Pine Terrace Apartments at 2601 South Olive Street and was pronounced dead at the scene. Broady, who is a convicted felon, was arrested at the scene and made his first court appearance in Jefferson County District Court on December 20th. Judge Kim Bridgforth set a $250,000 bond for Broady.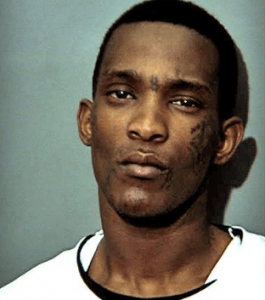 According to a probable cause affidavit from Pine Bluff Detective Ryan Moheb that was presented at the hearing, police dispatchers told officers on the way to the scene that Broady was the suspect and gave them a description. When officers arrived, he complied with their orders to put the gun he was holding down on the ground and got on the ground himself. Multiple .40-caliber and nine-millimeter shell casings were found on the parking lot. Officers also recovered a silver .40-caliber handgun and a black nine-millimeter handgun.
Video footage from the apartments showed Broady and Crutchfield arriving separately at the complex. Crutchfield appeared much smaller than Broady, and the video showed the two appearing to argue. As the argument continued, Broady and Crutchfield walked to the side of Broady's vehicle, and Crutchfield was heard telling Broady to stop pushing and touching him. Broady's vehicle was seen shaking, and as Crutchfield came around from the rear of the vehicle, Broady was seen holding Crutchfield's jacket as Crutchfield held a black handgun down at his side. Broady was seen pushing Crutchfield, stepping back, while holding a silver handgun and shooting Crutchfield five times. As Crutchfield fell to the ground, he fired five shots.
Additional video showed that when Crutchfield fell on his stomach, he lost possession of the handgun. Broady stepped around to the back of the vehicle and shot Crutchfield twice more while Crutchfield was on his stomach, then fired approximately eight more times as Crutchfield tried to crawl away.
Broady was not questioned and has asked for an attorney.