By Ray King
A $25,000 cash only bond was set Monday for a Sheridan man accused of firing multiple shots at a vehicle Dec. 1.
Pine Bluff District Judge John Kearney set the bond after ruling prosecutors have probable cause to charge Dustin McClanahan, 28, with committing a terroristic act.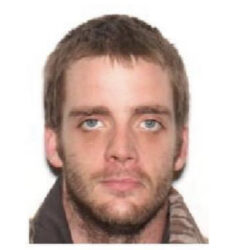 Reading from a probable cause affidavit from Jefferson County Sheriff's Investigator Lt. Kaylon McDaniel, Deputy Prosecutor Jay Gerard said a deputy was sent to 6708 Sulphur Springs Road, the Shell gas station, to investigate a report that a vehicle had been shot up.
McDaniel reported that he met with the victim who said he was going to meet McClanahan to recover some items that McClanahan had allegedly stolen from the victim's niece. He said he and McClanahan had been communicating by text and McClanahan told him to meet him at a location on Lowman Road.
The victim said he reached the location, then sent a text to McClanahan after not being able to locate him. He said McClanahan told him he had passed the location and to turn around and when the victim said he did, he heard shots hitting his car.
Gerard said the victim's vehicle, a white Dodge pickup had the passenger side window shot out, a bullet hit the radiator, disabling it and there were other bullet holes in the vehicle. A search of the area resulted in the location of 11 nine-millimeter shell casings at a residence on Lowman Road and an attempt to speak with a resident was unsuccessful.
Later, a person who had been at the residence told deputies McClanahan told them to lie and say he was not there.
In addition to the current allegation, McClanahan had drug related charges pending stemming from an arrest in August.
He was ordered to have no contact with the alleged victim until the case is settled. The Public Defender's Office was appointed to represent McClanahan.