By Ray King
A $5,000 cash-only bond was set Monday for a Jefferson County woman accused of shoving a relative into a wall and putting her hands around the victim's neck.
Jefferson County District Judge Kim Bridgforth set the bond after ruling prosecutors have probable cause to charge Brittany Billings, 34, with second-degree domestic battery.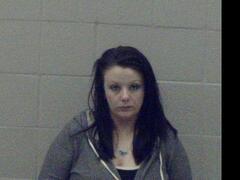 Reading from an affidavit from Sheriff's Investigator Sgt. Kaylon McDaniel, Deputy Prosecutor Beth Carson said on Nov. 15, deputies were sent to a reported disturbance on U.S. 63 south where they meet with the victim.
Carson said Billings was arrested three days later when deputies went back to the residence in response to a reported domestic disturbance involving relatives.
Billings has a drug-related case pending in Jefferson County and a warrant from White County. She was ordered to have no contact with the victim until the case is settled.