Case Promoted to Men's Track & Field Associate Head Coach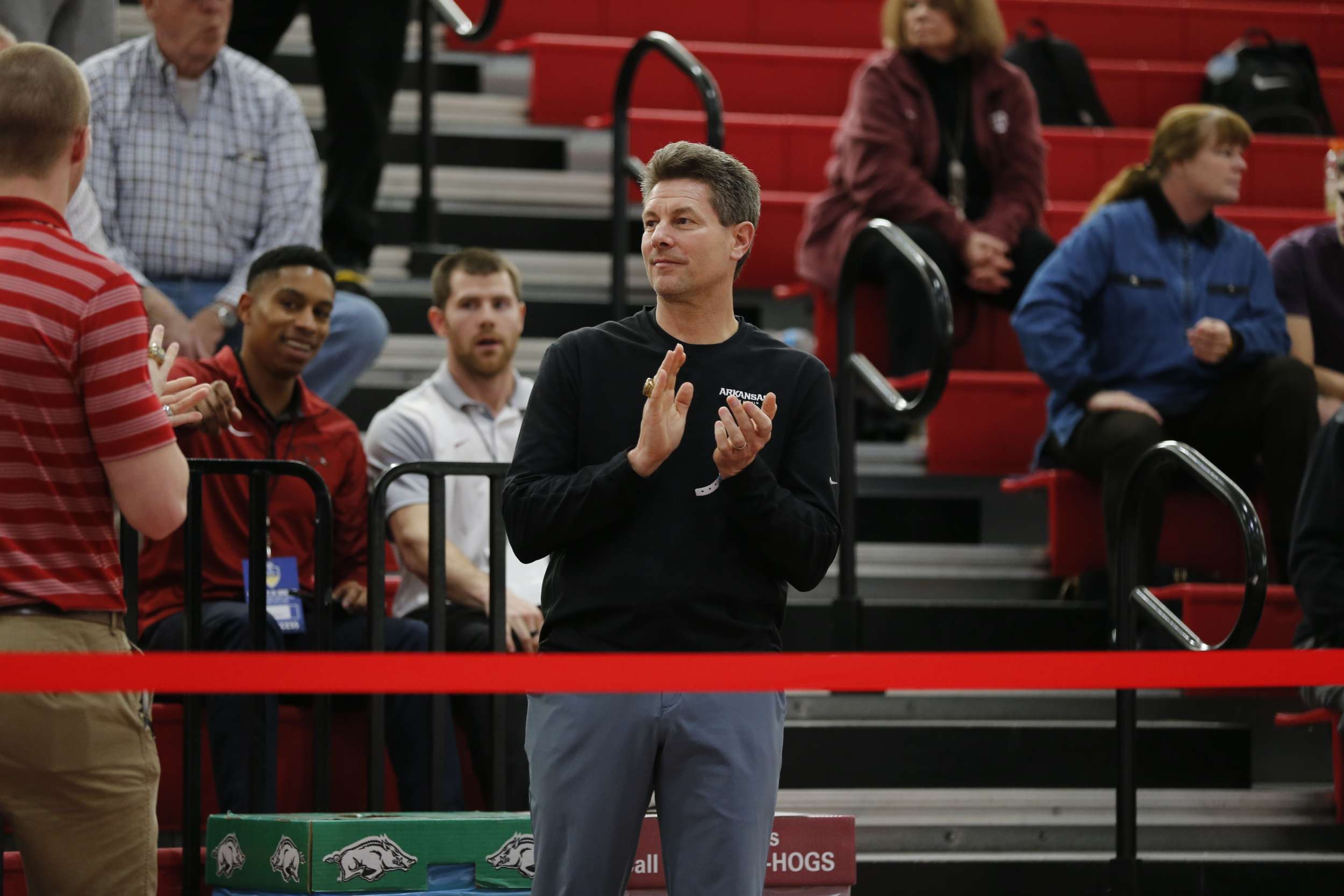 FAYETTEVILLE, Ark. – Arkansas men's assistant coach Doug Case has been promoted to associate head coach of Arkansas' track & field program, track & field head coach Chris Bucknam announced Wednesday.
"Doug is one of the world's most accomplished technical coaches in the sport of track and field and cross country," said Bucknam. "He has been at Arkansas with me since 2008 and continues to be a vital part of the successes that we have had here. This promotion recognizes what he means to our track and field programs and me personally. I am grateful that Doug is a Razorback and look forward to continuing to work with him for years to come."
Currently, in his 11th season at Arkansas, Case has coached an Olympic Gold Medalist, two World Championship Gold Medalists, three collegiate records, ten individual NCAA Champions, and over 150 All-Americans. He has helped lead the program to 20 Southeastern Conference team titles in track & field and cross country and nine top-four finishes at the NCAA Championships, including four NCAA Runner-Up trophies and the 2013 NCAA Indoor Track & Field National Championship. He has been recognized by the U.S. Track & Field and Cross Country Coaches' Association as a regional assistant coach of the year three times: 2011 indoors, 2015 indoors and 2018 outdoors.
Case's success with the sprint relays is unmatched around the country. Arkansas is one of only four schools nationally (Arkansas, Florida, Texas A&M, and Louisiana State) to have both the men's 4×100-meter relay and 4×400-meter relay compete at the NCAA Outdoor Championships every year since 2010. The Razorbacks are the only team to finish in the top eight in the nation the last two years (2017 and 2018) in both relay events outdoors.
During the indoor season, Case's 4×400-meter relay has scored at the NCAA Championship each of the last three years. "I am grateful to Coach Bucknam and the University of Arkansas for their trust in me over the last eleven years," said Case. "We have worked hard to achieve some great things over my time with this historic program, and I look forward to continuing to win SEC and NCAA Championships in the future."
A former Northern Iowa sprinter, Case set eight school records between 1982 and 1986 and was an all-conference performer. A native of Marshalltown, Iowa, Case received his bachelor's degree from UNI in 1987 and served as a graduate assistant with the Panthers the next two seasons. He and his wife, Chris, have four children: Kelsey, Lauren, Cameron, and Regan.
by Jeff Smith