Campbell And Cronin Earn All-America Honors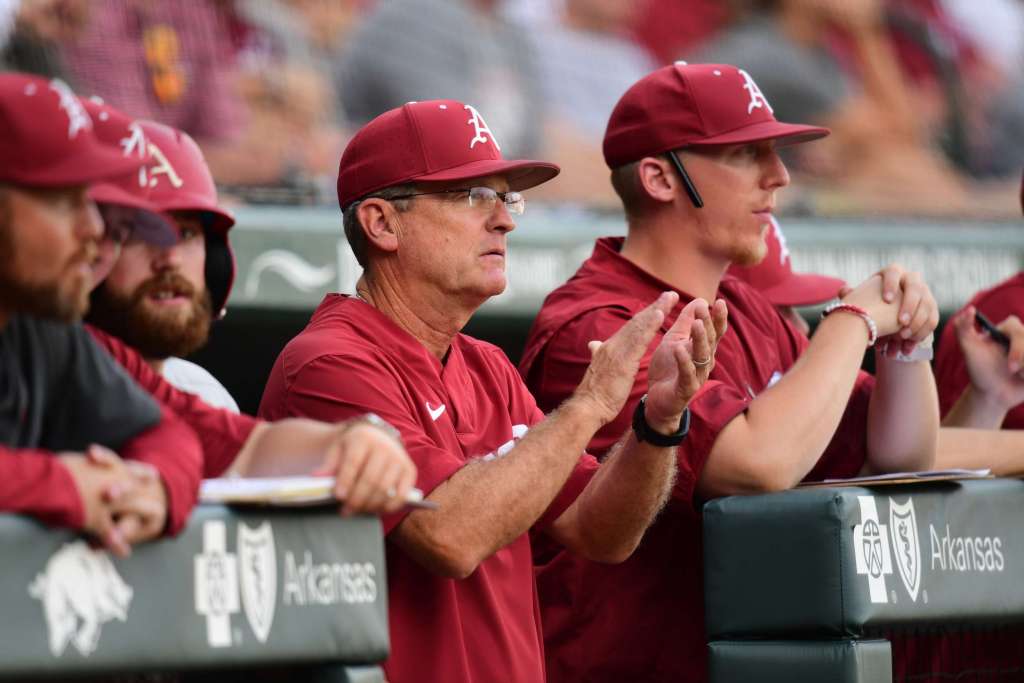 TUSCON, Ariz. – As the NCAA Regionals enter their second day on Saturday, the first set of All-America teams were released this week as Collegiate Baseball Newspaper honored right-handers Isaiah Campbell and Matt Cronin as All-Americans.
The two All-America selections are the most selected by Collegiate Baseball since 2007 when Jess Todd and Nick Schmidt were both named second team All-Americans. Campbell highlights this year's list for the Razorbacks as he was named to the second team for his first All-America selection of his career. It's also the first such distinction for Cronin's career as he was named as one of six relief pitchers to the third team.
With Campbell and Cronin's selection, it marks the second-straight year a Razorback pitcher has been named an All-American as Blaine Knight took home consensus honors from Collegiate Baseball, Baseball America, D1Baseball.com and the National Collegiate Baseball Writers' Association (NCBWA). He and Cronin are the 11th and 12th non-freshman pitchers to be selected as All-Americans in school history and 16th and 17th overall.
Following the footsteps of Knight into his redshirt junior year, Campbell has given Arkansas ace-like numbers all year as the Friday night starter. With a team-leading 2.37 ERA, Campbell has garnered a 10-1 record and struck out 100 batters over 95 innings, which are all career-bests heading into the regional.
Campbell is one of only two pitchers in the SEC (John Doxakis) with an ERA under 2.40, as well as 100 or more strikeouts and 95 or more innings. In 11 of his last 13 starts, Campbell has thrown six or more innings and 14 of his 15 starts have been five innings or more. The Golden Spikes semifinalist has yet to allow more than three earned runs in an outing this year and hasn't given up more than three walks in 27-consecutive outings.
Cronin has followed up his record-breaking campaign from a year ago and has continued to show why he is considered one of the best closers in the country. With 11 saves in 22 appearances, Cronin ranks in a tie for fourth in the SEC and 31st in the nation. His 26 career saves rank second on the Arkansas all-time chart, just seven behind career leader and former three-time All-American Philip Stidham (33 – 1989-91).
The Navarre, Florida native hasn't allowed a run in five-straight appearances dating back to May 3 and has worked at least an inning or more in 20 of his 22 appearances this year. Cronin was also an All-SEC pick last week for the first time in his career as he was one of nine Razorback selected.
by John Thomas