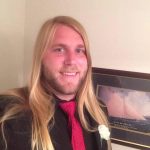 Camden men indicted for Pine Bluff Robbery and Murder
     A federal grand jury has indicted 22 year old Darryl Strickland Jr. and Rodney Tyrone Henry in the November 12th 2018 death of Wise Buck Pawn Shop employee Brandon McHan. The indictment alleges the two tried to rob the pawn shop which was a federally licensed firearms dealer. The indictment also charges them with conspiring to commit armed robbery at the Alon Gas Station.
If convicted, Strictland and Henry could face up to life in prison as well as a possibility of the death penalty and a monetary fine of up to $250,000. All defendants are presumed innocent until proven guilty.