Brown Named SEC Athlete of the Week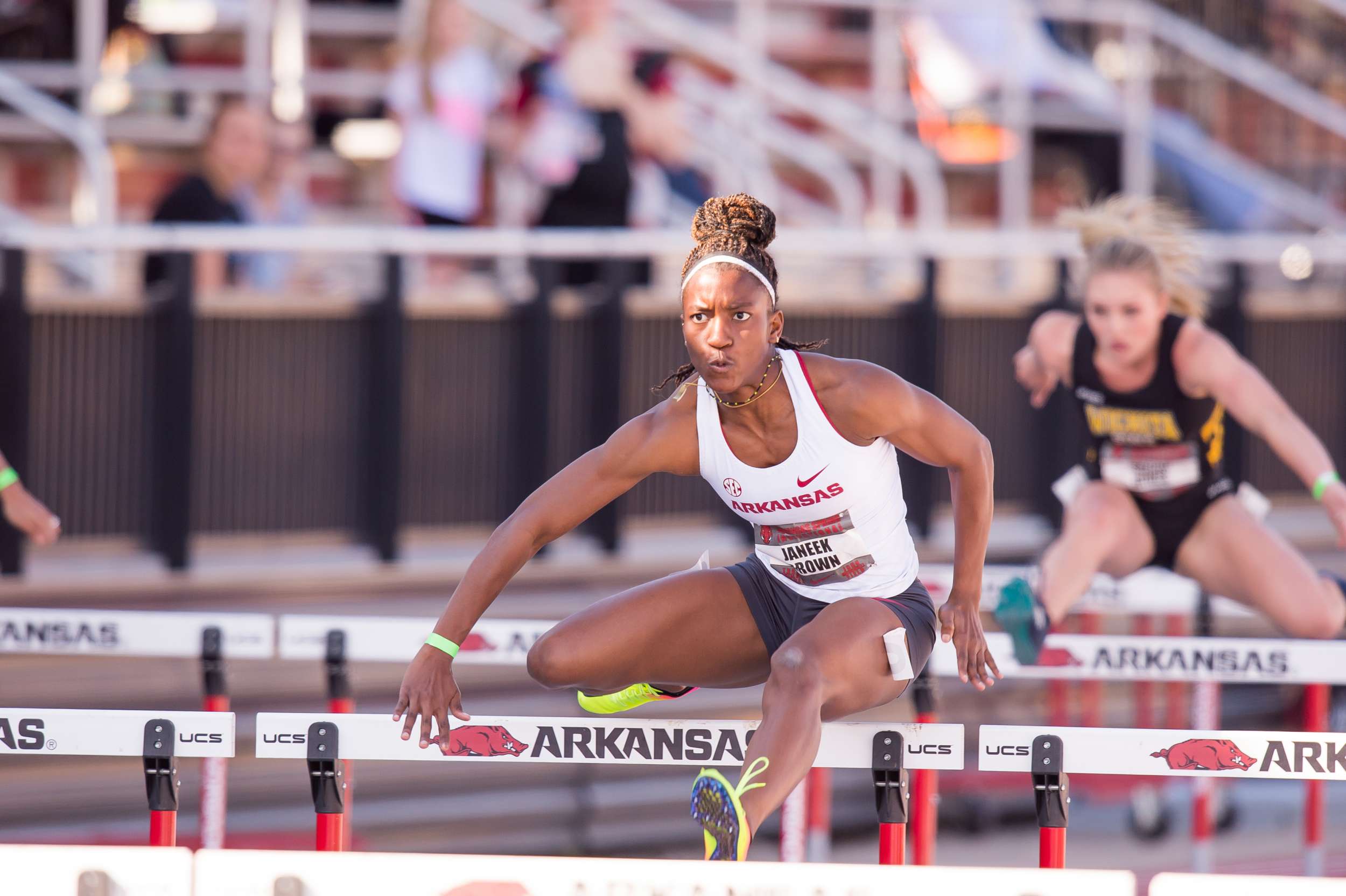 BIRMINGHAM, Ala. – Sophomore Janeek Brown was named the Southeastern Conference Runner of the Week following Texas A&M's inaugural "The Reveille" meet at the newly opened EB Cushing Stadium Saturday night.
Brown ran away from the field in the 100-meter hurdles at the first meet on the campus of Texas A&M since 2004 Saturday afternoon. A native of Kingston, Jamaica, Brown's time of 12.91 is the second-fastest wind-legal performance in the world this season, and third-fastest under all conditions. Brown currently leads the SEC in the event.
Arkansas returns home to John McDonnell Field where the Razorbacks will host the John McDonnell Invitational Apr. 12-13.
by Jeff Smith