By Ray King
A $2,500 bond was set Monday for a Pine Bluff woman accused of stealing cash from Walmart.
Lincoln County District Judge Phillip Green set the bond after ruling prosecutors have probable cause to charge Micarah Womack, 21, with theft of property. Green was sitting in for Jefferson County District Judge Kim Bridgforth.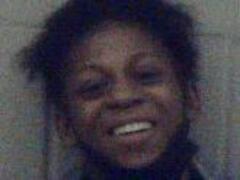 Reading from a probable cause affidavit from Detective Sgt. Steven Rucker, Deputy Prosecutor Jill Reed said on May 23, an officer was sent to Walmart at 5501 S. Olive in response to a reported theft.
The Public Defender's Office was appointed to represent Womack, who Reed said had no prior convictions or pending charges. She was told to come back to court Aug. 16.