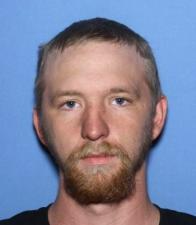 By Ray King
A $200,000 bond was set Friday for a Jefferson County man accused of shooting another man to death on Wednesday.
Pine Bluff District Judge John Kearney set the bond after ruling prosecutors have probable cause to charge Zachary Vermillion, 29, with first-degree murder.
Reading from a probable cause affidavit from Sheriff's Investigator Sandra Harper, Deputy Prosecutor Caleb Conrad said Vermillion called the sheriff's department at 1:11 p.m. to report that he was on Whiteville Road and had just shot a man who had jumped into the back of his truck.
Harper reported that deputies found Tony Jones, 51, with a gunshot wound to the head. Jones was sent to St. Vincent Hospital at Little Rock where he was pronounced dead at 5:15 p.m. A .22-caliber derringer was found under Jones and a nine-millimeter handgun and three spent shell casings were found in the truck.
Conrad reported that deputies viewed surveillance video from a nearby business which showed Jones getting out of a truck and approaching another truck and Vermillion coming out of his house. The video also showed a female coming out of the house, approaching Vermillion, then going back in the house.
At one point, Jones jumped in the back of the truck as Vermillion backed it toward him, then drove away as Jones sat down in the back of the truck. Prior to that, Vermillion told investigators he had called his wife and asked her to bring him his pistol.
Vermillion said he drove from side to side to try and throw Jones out of the truck and Jones tried to break the back glass of the truck. He said he saw what appeared to be a pistol in Jones' hand and shot Jones.
The Public Defender's Office was appointed to represent Vermillion.