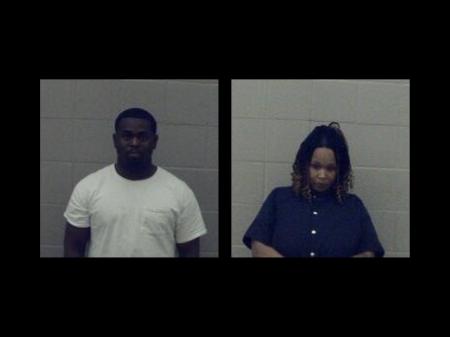 By Ray King
A report that two juveniles had been left inside a vehicle parked at the Saracen Casino Friday resulted in the arrest of two people, including the father of the children.
Brandon Geans, 32, of Stuttgart, and Janell Okey, 34, of Warren, were taken into custody after police were sent to No. 1 Saracen Resort Drive-In reference to reported child endangerment.
Deputy Prosecutor Mircha King said when officers arrived, they met with casino security who reported that there were two juveniles sitting in a grey vehicle.
King said when Okey was questioned, she told police she and Geans had planned to just go in and come right out of the casino before taking the children to their mother's house in Stuttgart.
When Geans was interviewed, he said he was taking his children back to their mother in Stuttgart and said he had a bad gambling problem. "He said he was trying to turn $20 or $30 into a hundred," King quoted Geans as saying.
Pine Bluff District Judge John Kearney set an $18,000 bond for Geans and a $1,500 bond for Okey Monday after ruling prosecutors have probable cause to charge them with two counts of endangering the welfare of a minor. They were ordered to have no contact with the children and told to come back to court July 21.