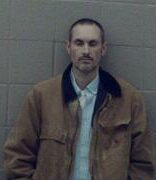 By Ray King
A $15,000 bond was set Monday for a Jefferson County man accused of punching a police officer and a member of his family during an altercation.
Jefferson County District Judge Kim Bridgforth set the bond after ruling prosecutors have probable cause to charge Christopher Boyd, 42, with second-degree battery on a law enforcement officer, second-degree battery on a relative, and first-degree assault on a family or household member.
Reading from an affidavit from White Hall Police Maj. Mickey Buffkin, Deputy Prosecutor Beth Carson said police were sent to a reported disturbance at a house on Michael Ann Drive and spoke to the caller who said he brother had gotten upset and hit her in the face and when their mother tried to intervene, he pushed her mother, who is 72 years old over a chair.
Boyd was ordered to have no contact with the victims until the case is settled.