By Ray King
A $5,000 bond was set Friday for a Pine Bluff man previously convicted of a felony after he was found carrying a loaded gun.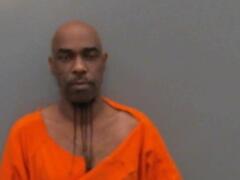 Pine Bluff District Judge John Kearney set the bond after ruling prosecutors have probable cause to charge Brandon Rowe, 42, with being a felon in possession of a firearm.
Reading from an affidavit from Vice and Narcotics Detective Richard McCorvy, Deputy Prosecutor Carol Billings said vice and narcotics detectives, officers assigned to the Violent Crimes unit and FBI agents who are all part of the Get Rock Task Force were in the 2800 block of South Maple Street at 7:50 p.m. Thursday when they saw a male make what they believed was a drug transaction.
Billings said the male took off running and the officers made contact with other people who were at the location including Rowe. McCorvy reported that he previously had contact with Rowe who said his name was Brandon Johnson and said he was from Wisconsin. At that time they took a handgun that him and he had made no effort to get it back.
When he was questioned Thursday, Rowe said his name was Brendell twice and he was detained until officers could figure out who he was and they also believed he was a convicted felon. After Rowe was handcuffed, officers found a loaded handgun in a holster on Rowe's right hip. He also told officers his name and a records check showed he was a convicted felon.
Rowe said he would hire his own attorney.