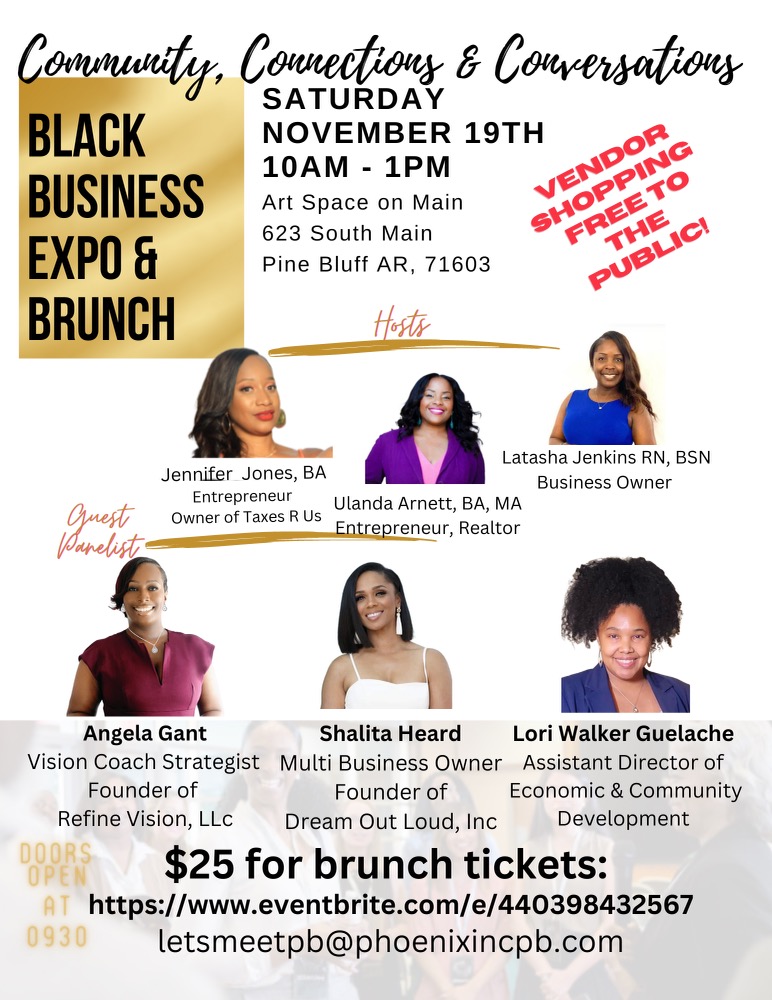 The very first Black Business Expo and Brunch focused on community, connections, and conversation is scheduled to take place Saturday, November 16th at the Art Space on 623 South main from 10 am until 1 pm. This expo is hosted by Jennifer Jones, Ulanda Arnett, and Latasha Jenkins who are all entrepreneurs out of Pine Bluff and Little Rock.
On Wednesday, Deltaplex News spoke with all three of the host, and Arnett explained more about the purpose of this business expo.
The Brunch will kick off the expo from 10 am until 11 am featuring a guest panel and Arnett explained more about that.
The panelists featured are Angela Gant a Vision Coach Strategist, Shalta Heard a Multi Business Owner, and Lori Walker Guelache the assistant director of economic and community development.
After brunch, the business expo will begin featuring businesses that will be participating to sell products/or services, connect, and answer questions with the community.
Arnett explained more about how the community can register for the brunch which requires a fee of $25.