Benton Joins Kim As Palmer Cup Selections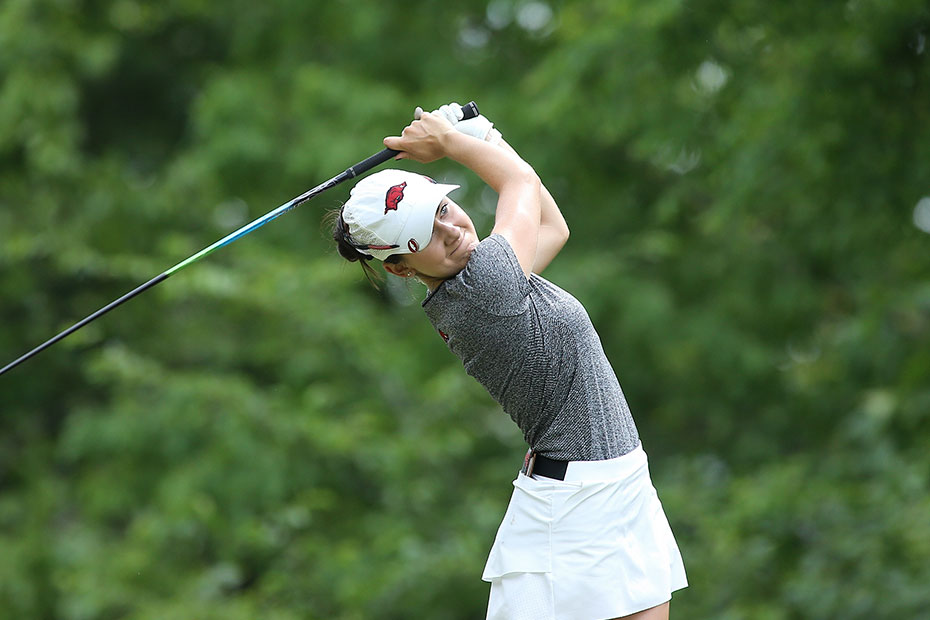 NORMAN, Okla. – University of Arkansas senior Kaylee Benton earned the Coaches' Pick spot on the 2019 Arnold Palmer Cup Team it was announced today.
Benton joins Razorback teammate Dylan Kim who was selected earlier. Benton's Coaches' Pick is one of two Americans, one male and one female, selected. Sofia Garcia of Texas Tech and Paraguay and Keita Nakajima of Nippon Sports Science University and Japan were named International Team coach's picks. Benton joins Patrick Martin of Vanderbilt to represent the United States at the 2019 Arnold Palmer Cup.
Longtime Arnold Palmer partner Rolex is continuing its 50 year relationship through its support of the matches which will be hosted by The Alotian Club June 7-9.
A senior from Buckeye, Ariz., Benton most recently finished runner-up at the SEC Championship. Benton also posted two additional top five finishes and has placed 12th or better in all but two events. A qualifier for both the U.S. Women's Open and the Augusta National Women's Amateur, Benton advanced to the semifinals of the U.S. Women's Amateur Championship and tied for fourth at the Women's Mexican Amateur.
Kim participated last year with then teammate Alana Uriell while Razorback Maria Fassi represented Arkansas on the international team.
by Jeri Thorpe