Baseball Game Postponed Until Saturday; Ribbon-Cutting Event, Softball Game Still Friday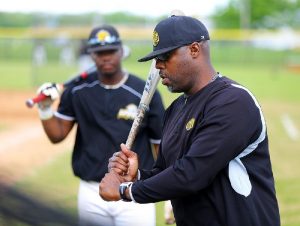 For the fourth consecutive weekend, weather has caused the rescheduling of the University of Arkansas at Pine Bluff home baseball games.
Friday's scheduled 3 p.m. game vs. Grambling has been moved to Saturday as part of a doubleheader starting at Noon at the Torii Hunter Baseball Complex at Bill Jones Field. The series will conclude Sunday at 1 p.m.
The ribbon-cutting ceremony will still go on as scheduled Friday at 2 p.m. with the celebration of the Simmons Bank Pavilion at the newly named Bill Jones Field at the Torii Hunter Baseball Complex.
Friday's UAPB softball game against Texas Southern is currently still scheduled to be played at 4 p.m. at the Torii Hunter Softball Complex. Saturday's doubleheader is scheduled for 1 p.m., with senior day festivities occuring after game one.