Pine Bluff Police announced this morning that Daryl Strickland and Rodney Henry, both 21-years-olds from Camden, Arkansas, were arrested overnight for the murder of Wise Buck Pawn Owner Brandon McHan.   Strickland and Henry are currently being held in the Jefferson County Detention Center.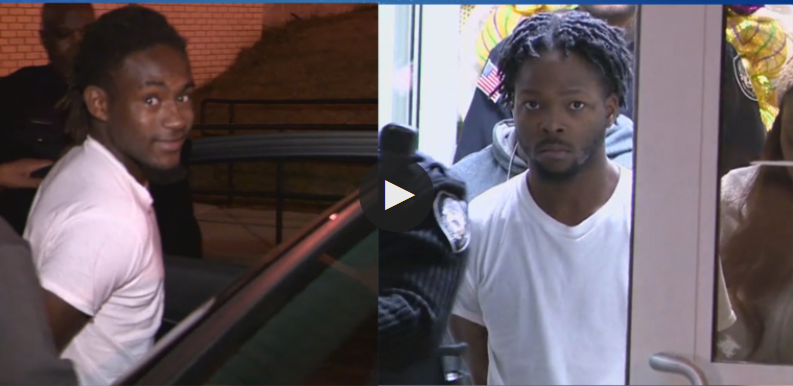 Pine Bluff Police Chief Kelvin Sergeant announced the arrest at an 8:00 am press conference, which carried live this morning on Oldies 101.3 from the Pine Bluff Police Department (PBPD) Headquarters.  (Listen to the press conference by clicking the link above.) Sergeant praised the work of Pine Bluff police detectives with the corporation of multiple state and national law enforcement officers.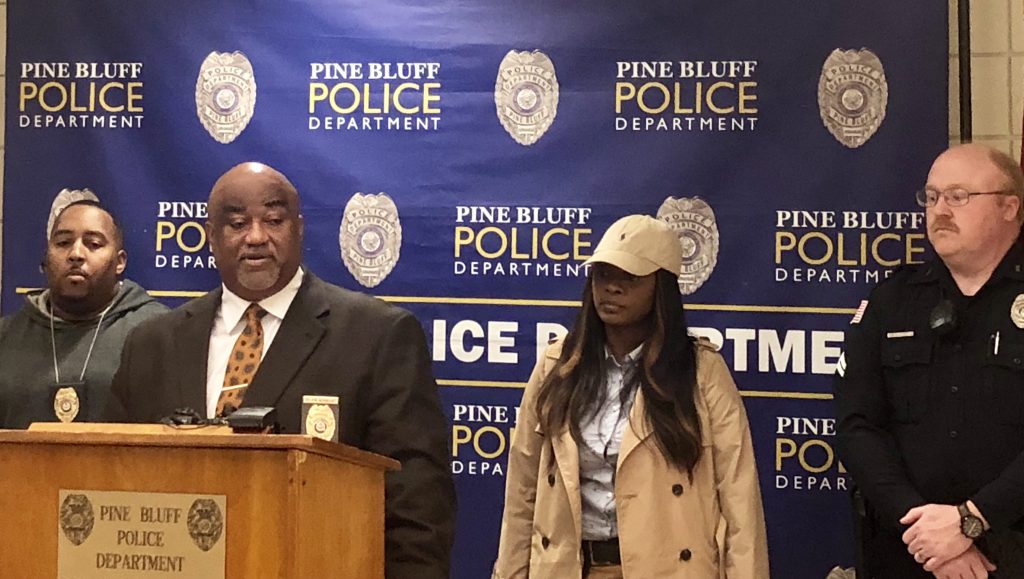 "I want to thank the Alcohol, Tobacco and Firearms, the Little Rock Field Office, for everything that they've done to assist the Pine Bluff Police Department in this investigation," Sergeant told the group attending the press conference.
He stated that the ATF provided special agents who provided "different facets of technology" including information that was "moved around" from New Orleans, Virginia to Washington, D.C.  He named special agents with the ATF and PBPD's lead detectives who "worked all day and all night long…and haven't been home yet."  He also credited PBPD's Narcotic Vice and Violent Crimes Unit as well as Camden Chief of Police Boyd Woody and Deputy Brownlee of the Ouachita County Sheriff's Department as being instrumental in helping to solve the case.
Chief Sergeant said that when the PBPD arrived in Camden, Chief Woody told them to treat Camden as if it's Pine Bluff.  He added that Chief Woody and about half of the Camden Police Department were out assisting the PBPD.
"They opened the city up to us," Chief Sergeant said.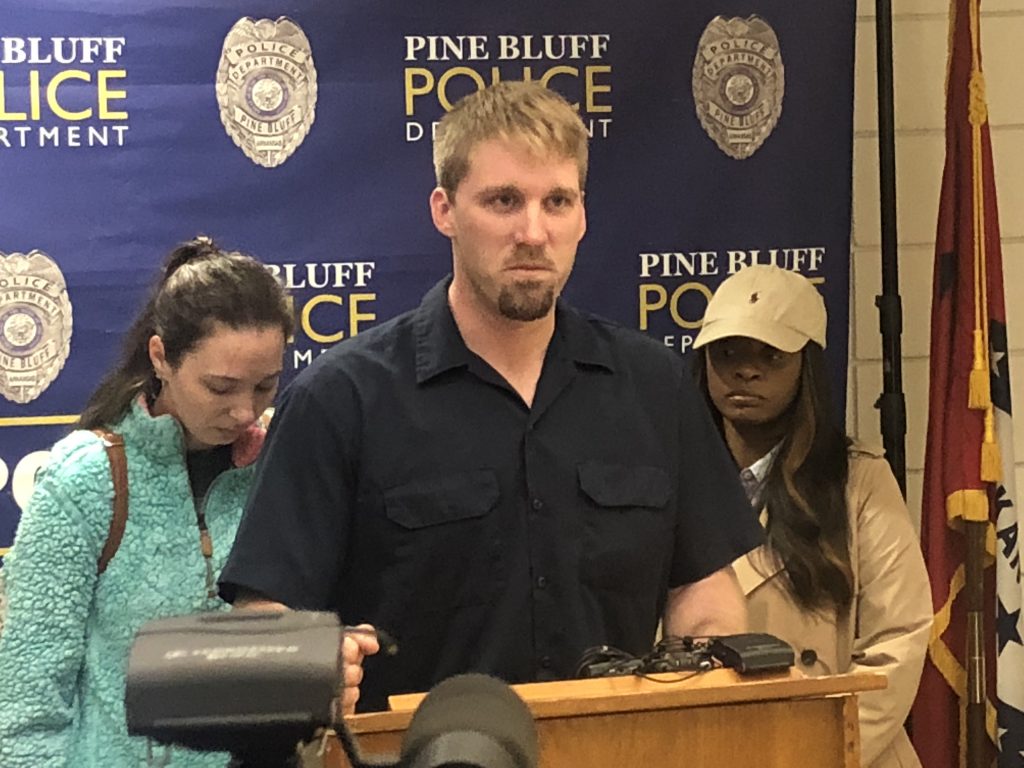 According to Chief Sergeant, the mother of one of the suspects helped them to quickly get to an address of where one of the suspects was located.  Afterwards, leads were rapidly developed on the whereabouts of the second suspect.
Within the last 48 hours, information was developed and a search warrant was executed on a residence in Pine Bluff where physical evidence was obtained.  This evidence was sent to the crime lab and the preliminary return on that evidence gave us a "huge break" in this case that led to the identity and arrest of Strickland and Henry, Chief Sergeant said.
The suspects were recently visiting the Pine Bluff area.  They were found about 2:00 this morning and were arrested in two different locations in Camden.
Officer Richard Wegner, training and public information officer at the PBPD, reiterated the importance of a "multi-divisional, multi-agency approach to this particular investigation."
"This is what happens when both federal and local agencies work together and was able to come to a successful conclusion to this case," Wegner said.  "We couldn't be happier with the outcome."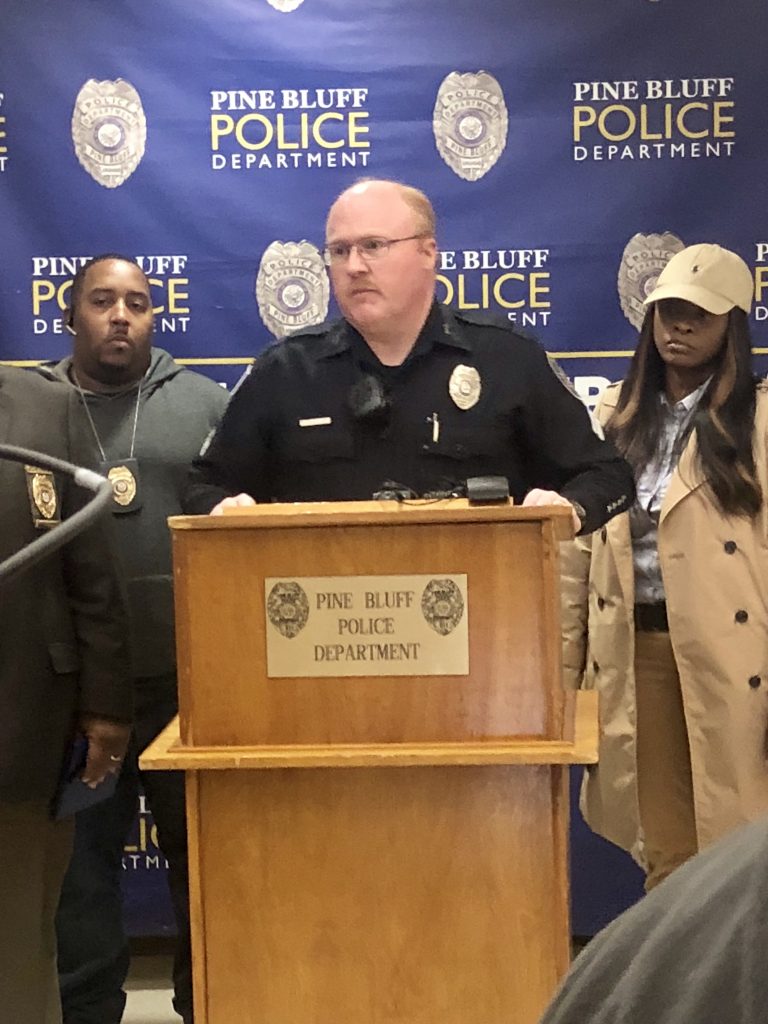 Jeff McHan, twin brother of Brandon McHan, expressed joy and relief in the suspects being found.
"My family has had a really bad past month but I can't tell you how much we are so proud of law enforcement coming through for us," he said, choking back tears.  "My family will be able to sleep better at night knowing that these animals are where they're supposed to be.  I'd like to thank God for helping these detectives.  I'd like to thank God for all of your support and all the help my family has gotten.  I can't tell you all in words about how proud I am of the Pine Bluff Police Department, the ATF, Camden, anybody that was involved in this investigation."
Jeff McHan said he was glad that the suspects were not "Pine Bluff people."
"I'm so glad that it was somebody out of town," he said.  "I'm so glad that the police were able to find these guys so quickly.  There are so many murders out there that don't get solved even with video surveillance cameras…you never know.  It will allow justice for Brandon.  We got it! We got it! We got justice for Brandon," Jeff McHan said as the group applauded.