Katley Amanda Johnson of Star City, age 24, has been arrested by Special Agents of the Arkansas State Police Criminal Investigation Division.
Johnson has been charged with leaving the scene of an accident with injury or death (Class D felony), tampering with physical evidence (Class D felony), and obstructing governmental operations (Class C misdemeanor). She was booked into Drew County Detention Center around 4:30 yesterday evening. Her bond is set at $20,000.
At 8:09 PM, Saturday night, Joseph D. Cerda Jr., 21, of San Antonio,  a senior second baseman for Southeast Oklahoma State University received life-threatening injuries in the hit-and-run auto/pedestrian collision on Highway 425 North in Monticello.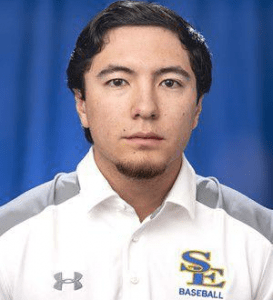 After the baseball game at UAM Saturday, a group of visiting players was returning to Holiday Inn Express, from a meal at Western Sizzlin. The accident happened as they were crossing the highway. A "dark vehicle" struck the young man and drove away, without stopping. Local ambulances and law-enforcement quickly responded. The victim was taken to Drew Memorial Hospital, before being transported to Little Rock for further treatment.