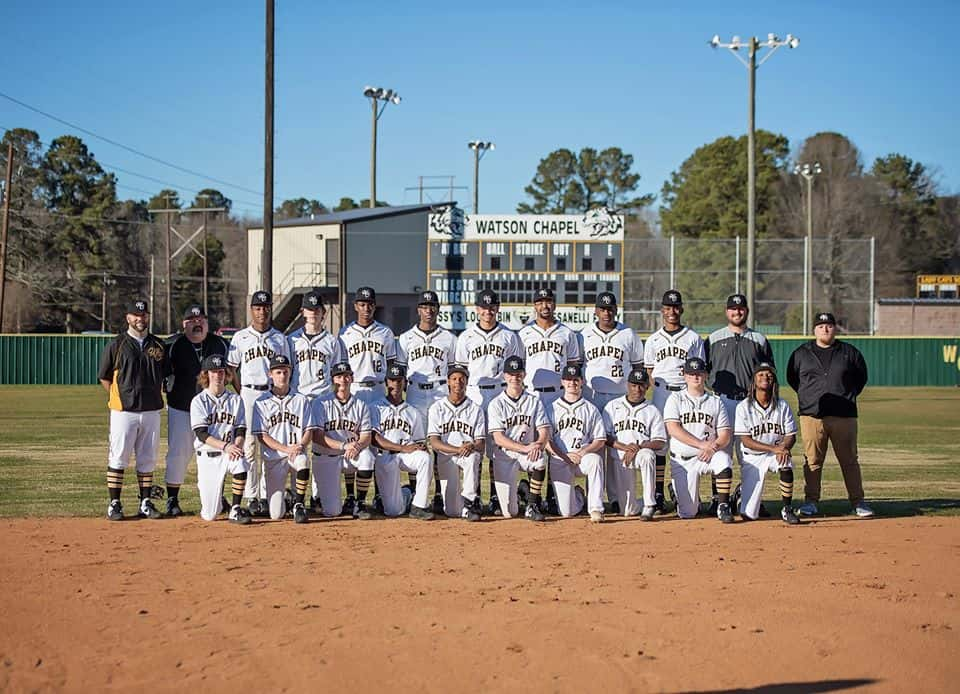 The first Arkansas High School Baseball Weekly Media Poll has been released for 2020. The poll is voted on by Arkansas Sports Media members.
This week's rankings are the 2020 preseason rankings, and is based upon last year's performance for each team and players who were either retained or lost due to graduation.
The Deltaplex is represented by several teams, beginning with Sheridan who is ranked number one and Watson Chapel who is ranked number four in Class 5A. Monticello is ranked number six in Class 4A, and Woodlawn is ranked number six in Class 2A.
Now, to the rankings, which includes each team's 2019 final standings:
CLASS 6A
1: Fayetteville 17-13
2: Cabot 23-6
3: Bentonville 16-14
4: Bryant 27-5
5: Springdale Har-Ber 25-8
6: Rogers 17-13
7: Little Rock Catholic 15-12
8: North Little Rock 15-18
9: Van Buren 19-10
10: Conway 13-11
CLASS 5A
1: Sheridan 26-5
2: Jonesboro 24-4
3: Benton 23-6
4: Watson Chapel 17-10
5: Greenbrier 19-5
6: Russellville 19-10
7: Hot Springs Lakeside 20-10
8: Marion 21-9
9: Mountain Home 21-5
10: Texarkana 15-8
CLASS 4A
1: Nashville 29-6
2: Shiloh Christian 24-6
3: Valley View 27-6
4: Joe T. Robinson 24-7
5: Harrison 20-9
6: Monticello 20-7
7: Pottsville 20-6
8: Brookeland 21-7
9: Farmington 11-14
10: Morrilton 13-20
CLASS 3A
1: Gosnell 19-11
2: Haskell Harmony-Grove 21-9
3: Fountain Lake 18-5
4: CAC 20-4
5: Walnut Ridge 19-12
6: Harding Academy 19-8
7: Charleston 21-6
8: Palestine Wheatley 16-10
9: Manilla 23-9
10: Rose Bud 22-9
CLASS 2A
1: Southside Bee Branch 24-8
2: McCrory 17-16
3: Parkers Chapel 27-6
4: Junction City 29-9
5: Horatio 18-12
6: Woodlawn 23-9
7: Hector 14-3
8: Pangburn 17-14
9: St Joe's (Conway) 19-10
10: Spring Hill 12-8
CLASS 1A
1: Armorel 19-9
2: Viola 26-7
3: Taylor 21-8
4: West Side Greer's Ferry 19-10
5: Izard County 17-5
6: Nevada 14-6
7: County Line 16-5
8: Ouachita 17-10
9: Midland 18-11
10: Wonderview 12-11