Arkansas' SEC Series Winning Streak Snapped At Florida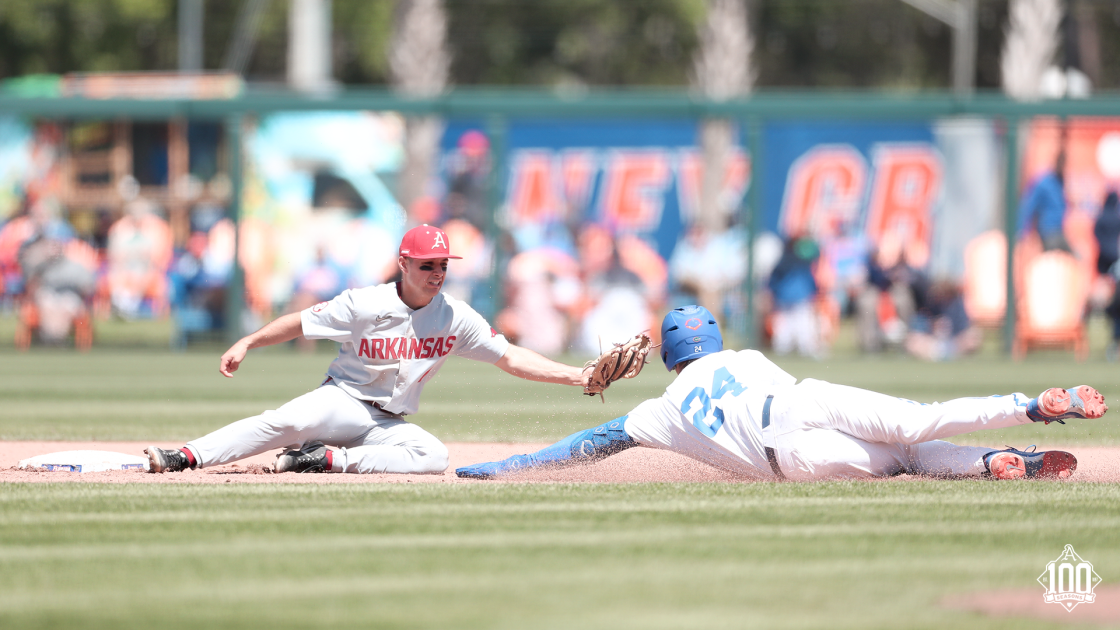 After capturing the series opener, No. 2 Arkansas saw its 13 consecutive conference series winning streak come to an end in a 9-7 loss to Florida in the series finally.
The Hogs fell behind early trailing 4-0 in the bottom of the third, but would answer the very next inning tying the game at four. The Gators would score three runs the fifth to regain the lead. Arkansas continued to fight scoring two runs in the the sixth, and one in the eighth to tie the ballgame at seven. The Gators answered in the bottom half of the inning, scoring two runs to seal the win.
Arkansas will turn the page quickly and gear up for five games in five days this coming week at Baum-Walker Stadium, starting with a two-game midweek series against UAPB. First pitch is 6:30 p.m. Tuesday, April 12, on SEC Network+.