According to the Miller County Sheriff's Office, Danielle Mitchell was arrested Friday morning and is being charged with first-degree endangering the welfare of a minor. The charge is punishable by up to six years in prison and a $10,000.00 fine.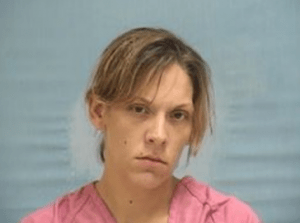 On July 9th, deputies responded to a residence on Miller County Road 40 in reference to a drowning call. When deputies arrived on the scene, they found first responders providing care for the toddler. The 1-year-old was then taken to the hospital where she later died. Authorities with the Miller County Sheriff's Office say they have arrested a 28-year-old Michell in connection to the drowning death of her 1-year-old daughter. She was caring for three toddlers at the time of the incident.
Mitchell is being held in the Miller County Detention Center, as of Friday morning, without bond.