Arkansas Falls at SEC Tournament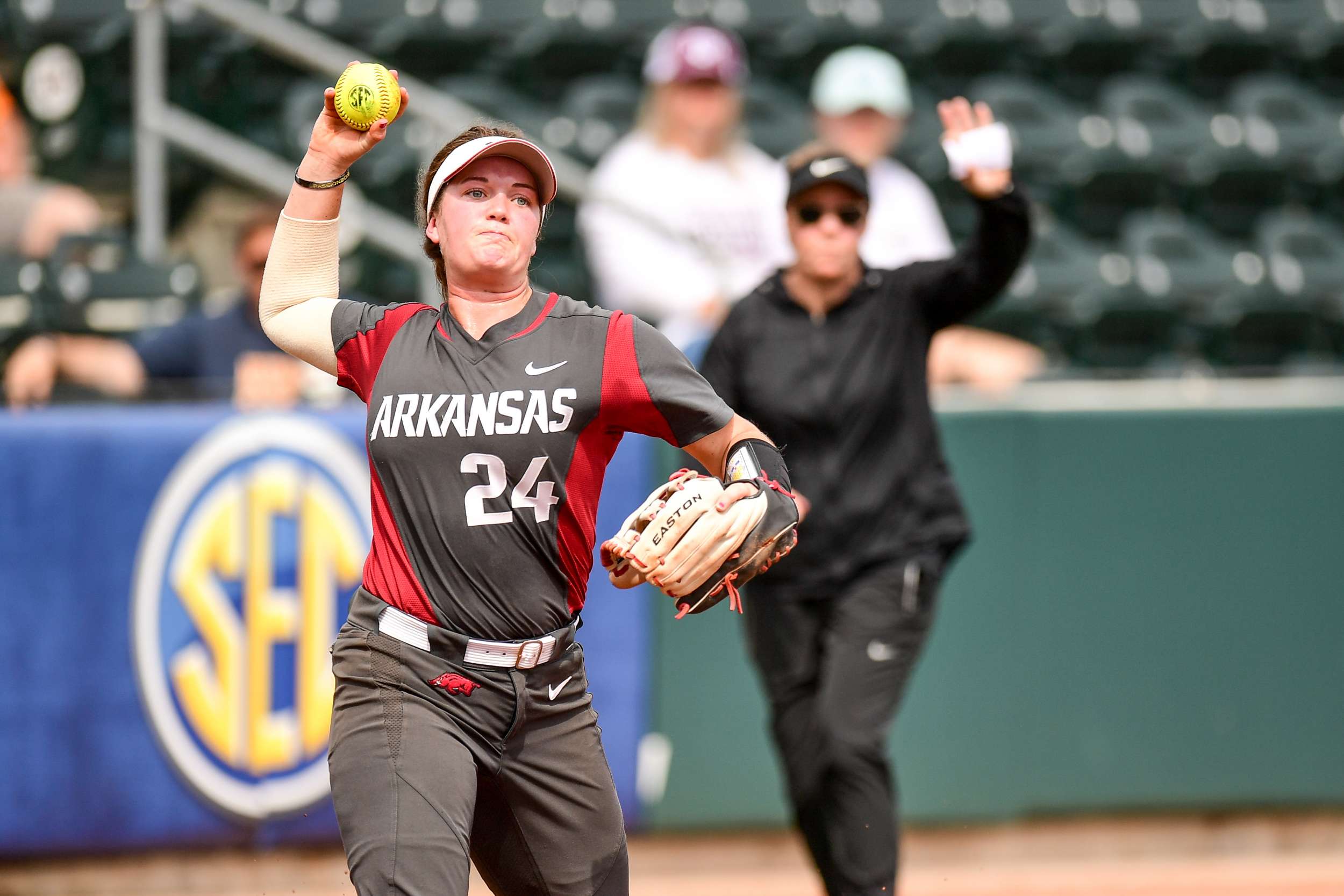 COLLEGE STATION, Texas – The University of Arkansas softball team fell in round one of the SEC Tournament on Thursday morning, dropping a 4-1 decision to the eighth-seeded Georgia Bulldogs.
Senior Ashley Diaz took the game into her own hands in the third inning after Georgia pulled ahead, 1-0 with an RBI single for Georgia's Savanna Sikes, sending her 10th home run over the center-field wall to tie the ball game at one-run each.
Arkansas (38-18, 12-12) couldn't hold on to the tie as the Bulldogs scored two in the bottom of the inning with another RBI single and a sacrifice fly.
Georgia extended its lead for the final time in the bottom of the sixth. Sophomore catcher Kayla Green was able to catch the runner from first trying to take second, but a Bulldog on third took advantage of the rundown and scored on the play.
Sophomore Mary Haff entered in relief for the Hogs in the third inning, striking out three and giving up only two hits during her time in the circle. Junior Autumn Storms recorded the start and the loss for Arkansas, pitching the first two and a thirds innings and giving up two earned runs on five hits.
The Razorbacks return to Fayetteville and turn their attention to Selection Sunday. The 2019 NCAA Division I Softball Championship bracket will be announced at 9 p.m. ET on ESPN2. Sixteen teams will be seeded as the top team in the field and will be placed at the 16 regional sites.
by Jessica Roberson