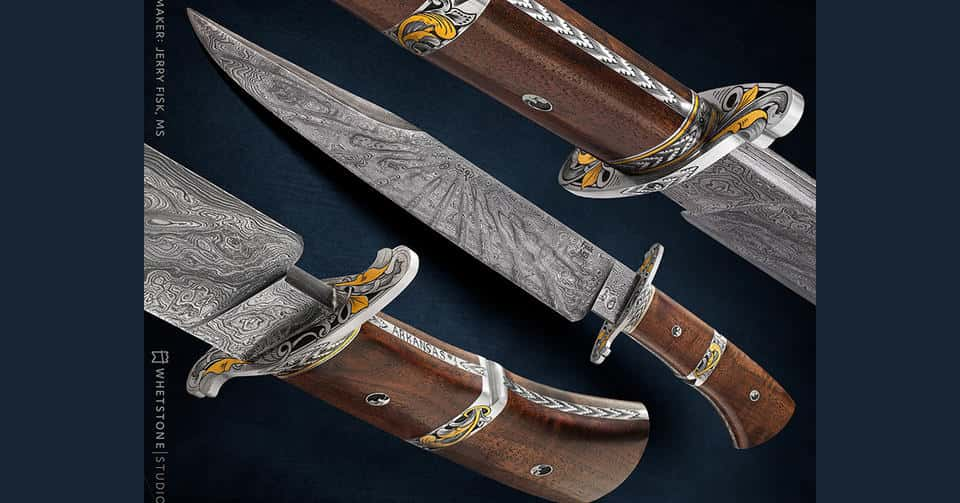 The 92nd General Assembly, in ACT 510, designated the Bowie knife, commonly known as the "Arkansas Toothpick," as the official knife of the State of Arkansas.
The General Assembly also passed, and Governor Asa Hutchinson signed into law ACT 818, which designated Historic Washington, Arkansas, as the "Birthplace of the Bowie Knife, Arkansas Heritage Site" and designated the University of Arkansas Hope-Texarkana to develop and operate a school of bladesmithing located in Historic Washington.
To commemorate the monumental significance of the Bowie knife being named Arkansas's official blade and Historic Washington, Arkansas, being designated as an official Arkansas Heritage Site, the University of Arkansas Community College Hope-Texarkana Foundation commissioned the creation of the "Arkansas #1" Bowie knife.