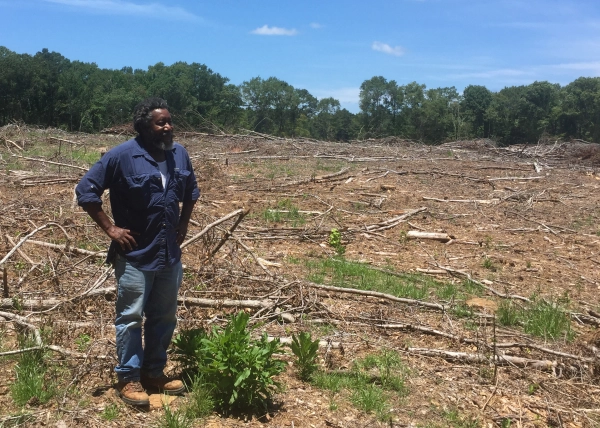 Socially-disadvantaged farmers in Arkansas benefit from a decades-old partnership between the University of Arkansas at Pine Bluff (UAPB) and the U.S. Department of Agriculture Natural Resources Conservation Service (NRCS), says Charley Williams, a UAPB alumnus and veteran NRCS soil conservationist. This cooperation helps empower a broad range of producers in the state, including those with limited financial resources, those who are new to farming, and women, veteran,s and minority farmers or ranchers.
"Cooperation between UAPB and NRCS started a long time ago," Williams said. "UAPB began inviting NRCS personnel to its annual Rural Life Conference to share important information about USDA programs to small and socially-disadvantaged farmers."
Williams said the partnership between the 1890 land-grant university and the USDA agency is mutually beneficial.
"NRCS wants to get timely information out to the public and provide resources to farmers and landowners to aid them with conservation," he said. "UAPB wants to help socially-disadvantaged farmers apply conservation practices to their land so their operations will be more sustainable and profitable. So, it makes sense that these two entities would work together to reach out to minority farmers – a group that has been historically underserved by USDA programs in the past."
In addition to bolstering conservation efforts, this partnership also has a positive effect on the producers' bottom line, Williams said. The official NRCS mission is "helping the people help the land." However, he said it is important to make an addition to this statement when thinking about outreach to small producers.
"We at the UAPB Small Farm Program like to say our mission is 'helping the people help the land to help the people,'" he said. "It is important for small farmers to realize that by taking advantage of conservation programs, they are not only going to be benefiting their land but also will be adding to their own economic prosperity."