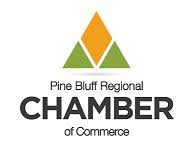 By Ray King
The annual Chamber of Commerce Business Expo which had been set this week was postponed until next year because of an increase in the number of cases of COVID-19 state-wide. The increase was linked to the Delta Variant and the low number of people who have been vaccinated.
On Wednesday, Allison Thompson, the President and CEO of the Economic Development Alliance for Jefferson County, of which the chamber is a part, appeared on the Oldies 101.3 morning show and talked about what the postponement meant to the organization.
Thompson said the decision was made in part because some participants had expressed concern about the COVID increase.
The Expo has been rescheduled for May 22, 2022.
Host Greg Horne said that while Pine Bluff is ranked 10th in population state-wide, membership in the Chamber is 23rd and asked Thompson if the loss of the city's population was a cause of that, or if was that some businesses do not want to get involved.