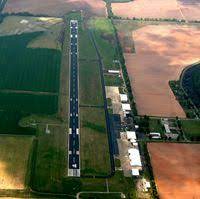 By Ray King
Grider Field Airport manager Doug Hale has applied for funds to replace the runway lights at the airport and said Tuesday he expects the application to be successful.
Hale appeared by Zoom at a meeting of the City Council's Traffic and Aviation Committee and explained the grant.
Hale said it will probably be September before the Federal Aviation Administration (FAA) responds to the grant application, meaning that work will not begin until next year. Hale also reminded the committee that the city will have an initial financial obligation.
He said work on straightening the taxiway at the airport has stopped because of all the rain and he said it might be June before that work resumes.