By Habtom G. Keleta, M.A.
HUNTSVILLE, Ala. – The University of Arkansas at Pine Bluff Lady Lions defeated Mississippi Valley State University in four super tight sets (23-25, 26-24, 25-20, 25-23) in Southwestern Athletic Conference action.
Junior setter Britney Sahlmann (shown in photo) finished with a game-high 42 assists and added 21 digs to go along with three kills while freshman teammate Haley Gomez also finished with a double-double and produced 13 kills and 22 digs in the victory.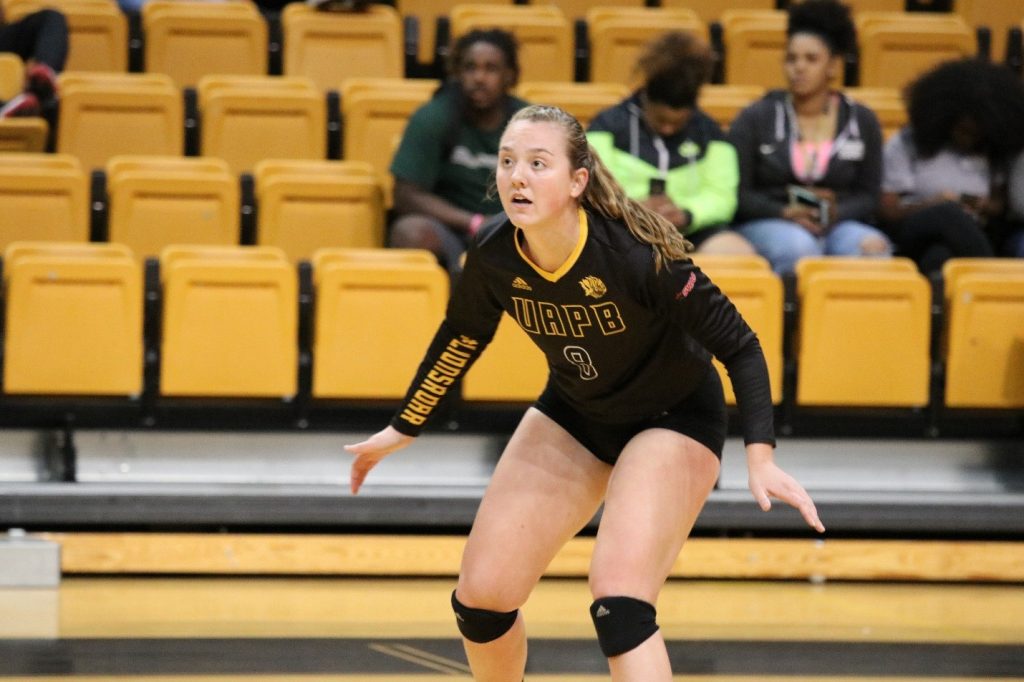 Junior outside hitter Kendalle Howard was the third Lady Lions player to produce a double-double and played marvelous on both offense and defense, finishing with a game-high 21 kills and also added 22 digs.
"It was ugly but it was a win," said Lady Lions Head Coach Dustin Sahlmann.