#8 Ranked Diamond Hogs Knock Off Missouri St. 8-2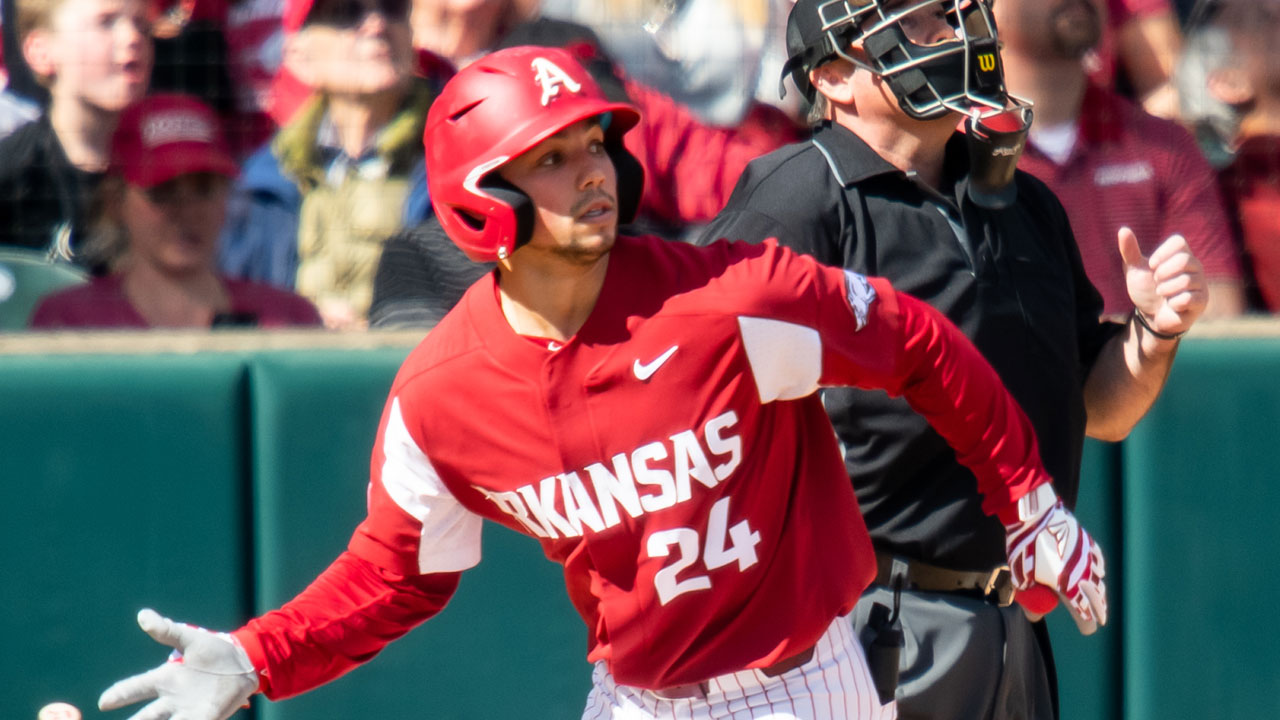 The University of Arkansas baseball team had eight different players get hits in a game that began as a pitcher's dual. The Razorbacks would score eight runs over the last four innings on the way to their twenty-first win of the season and four of the last six against Missouri St.
     Dominic Fletcher and Jack Kenley lead the way for the Hogs offensively with two hits each extending Fletchers' hitting streak to six games. The biggest hits of the night came from redshirt freshman Jacob Nesbit and pinch hitter Trey Harris in the sixth inning. Nesbit extended his team-best hitting streak to 15 games slapping a bases-loaded single that ultimately tied the ballgame. It was Nesbit's only hit of the night, but his sixth multi-RBI game this season. Kenley picked up his 19th RBI of the season on a ninth inning single leading to the final 8-2 score.
     Arkansas returns home for its next conference series as it welcomes Ole Miss to Baum-Walker Stadium for a three-game series. The series will start on Friday at 8 p.m. and will be televised on ESPNU.