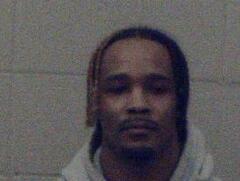 By Ray King
A Pine Bluff man identified as the suspect in a shooting Tuesday turned himself into police and when questioned, denied any involvement in the incident.
Dequan Christmas, 29, was ordered to have no contact with the victim until the case is settled.
During a court hearing Friday, Deputy Prosecutor Jill Reed said police were sent to the Emergency Room where they found the victim, Christopher Mosley with multiple gunshot wounds.
Jefferson County District Judge Kim Bridgforth set a $75,000 bond for Christmas after ruling prosecutors have probable cause to charge him with first-degree battery and with discharging a firearm from a vehicle.
He said he would hire his own attorney and was told to come back to court Feb. 23rd.