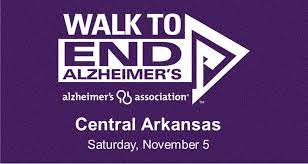 The fifth and final Walk To End Alzheimers in the state will be on November 5th in the Capitol City.
Kirsten Dickins with the Arkansas Alzheimers Association was a guest on Sunrise Deltaplex and told
Rick Walker about the upcoming event.
Dickins discussed how the numbers of those currently diagnosed in the state are staggering.
Rick asked Dickins about promising new research going on and she responded this way.
To register a team, take part virtually, or just donate online at www.alz.org/walk and find the Central
Arkansas Walk to End Alzheimers.