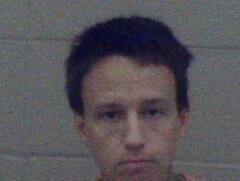 By Ray King
A White Hall man who alleged broke into a parked RV Wednesday will have to post a $5,500 cash only bond to be released form the adult detention center after a court hearing Thursday.
Jefferson County District Judge Kim Bridgforth set the bond after ruling prosecutors have probable cause to charge Anthony Whalen, 34, with breaking or entering and misdemeanor criminal trespass.
Deputy Prosecutor Mircha King told the court that on Tuesday, police responded to 2700 Commerce Circle where the victim reported seeing a man entering a storage unit.
King said Whalen has two open cases in First Division Circuit Court and the Public Defender's Office was appointed to represent him.