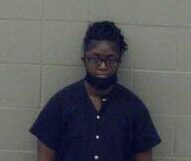 By Ray King
A $50,000 bond was set Thursday for a Pine Bluff woman accused of shooting her husband.
Pine Bluff District Judge John Kearney set the bond after ruling prosecutors have probable cause to charge Shamitria McCree, 41, with first-degree domestic battery.
Reading from a probable cause affidavit from Detective Corey Wilfong, Deputy Prosecutor Beth Carson said officers were dispatched to an address on West 15th Tuesday where they found a male sitting in a chair who was bleeding heavily from a gunshot wound to the leg.
Carson said officers talked to the man and told the court what he said.
(
McCree was ordered to have no contact with her husband until the case is settled and told to come back to court Jan. 13, 2022.